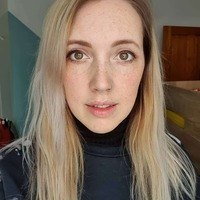 Jess Rose
Author and Illustrator
Jess Rose is an illustrator, author and designer, living and working in rural Yorkshire with her husband, 2 children and cat, Gizmo, and dog, Ghibli. When Jess isn't working and spending time with her family, she can be found walking in the countryside, wild swimming and practising aerial hoop.
After years working in design, Jess eventually took the jump to grow the illustration side of her work, sign with an agent and follow her dream of working in children's publishing.
Jess has worked as illustrator for several children's books and her illustrations have even featured on CBeebies bedtime stories.
After illustrating many authors' wonderful stories, Jess decided she had her own stories to tell and began her journey as an author and illustrator. Fantastic Frankie is her debut book, written to encourage children to shine their own light and be confident in who they are. Jess can be contacted
on Instagram: @jessrose_illustrator Website: www.jessrosecreative.com
Books by this Author and Illustrator