Submission Guidelines
New Frontier currently accepts unsolicited manuscripts. We receive a number of submissions, but are only able to publish a select a few. We do read all submissions we receive as we know that there are gems waiting for us.
It usually takes us about four months to respond to submissions. Before you send anything please look through
our list and read some of our books. That way, you can come to understand the books we love.
We encourage you to purchase one of our submission packs which includes samples of our published works.
Author Submissions Pack
This pack includes New Frontier submission guidelines, three of our latest picture books, two junior novels and explanations of why these books were selected. The books include*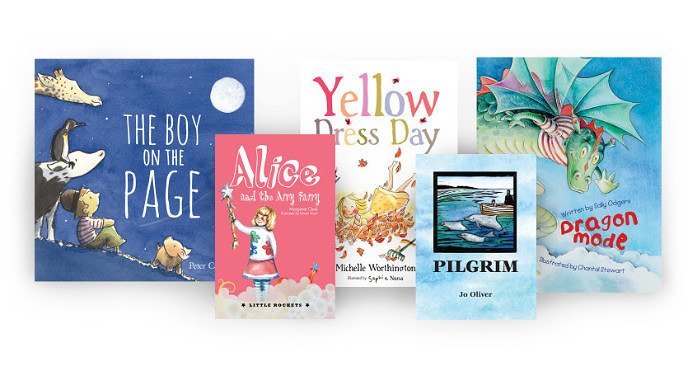 Alice and the Airy Fairy

The Boy on the Page

Dragon Mode

Yellow Dress Day

Pilgrim
Price : $60.00
Buy Submission Pack
*Books in submissions guidelines
may vary slightly depending on availability
Four handy hints:
Write a cover letter telling us about the manuscript you are submitting,
about you and include details of any previously published work. Include any relevant illustrations (no originals).

Let us know if you have purchased our submissions pack.

We only accept submissions via the form below.

We endeavour to read all manuscripts within three months. If your manuscript is unsuccessful you will not hear back from us.
How Many Words?
Picture Books
Maximum word length 600 words

Junior Fiction
For beginner readers, aged 5-8, word length 5,000-10,000
For confident readers, aged 7-10, word length 10,000-30,000
For middle readers, aged 11-14, word length 30,000-55,000



Our submissions process is important to us as we have found many gems along the way through this process.


We receive thousands of manuscripts each year and only a small percentage are published.
We are no longer able to send individual responses. If you have not heard from us after four months then unfortunately your submission has been unsuccessful. We want to assure aspiring authors that each manuscript is read and carefully assessed.

Good luck!