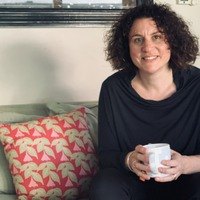 Karen Erasmus
Illustrator
Karen Erasmus moved to Australia from the UK in 2004 with her husband and two tiny children, and settled on the beautiful Mornington Peninsula. Previously a primary school teacher, she returned to studying art at Chisholm Institute after her third child.
A long admirer of illustrators like Freya Backwood and Emily Gravett, Karen was delighted to illustrate her first children's picture book in 2011, and has now completed more than ten books. She works in watercolour, ink and pastel, and aims to create images that are engaging and lively for young readers.
When she isn't drawing and painting, Karen loves to visit schools to read stories to young audiences. She also loves cycling, swimming, crochet, and hearing her children's laughter.
Books by this Illustrator