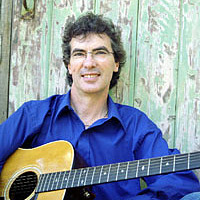 Mark Carthew
Author
Mark Carthew is an award winning editor, author & teacher, well known for his numerous books and series exploring wordplay, music, movement, drama and humour.
He is the series editor of the award winning & internationally regarded illustrated drama script series VoiceWorks and contributing author & editor in the Chatterbox series for Pearson Education.
Mark's recent move into the children's trade market has seen a number of exciting new releases, including the wonderfully wacky joke, rhyme and riddle book, Wicked Wizards and Leaping Lizards (Random House), his second collaboration with renowned UK children's illustrator Mike Spoor. Mike also illustrated Mark's first picture book Newts, Lutes and Bandicoots (Scholastic Australia).
Books by this Author