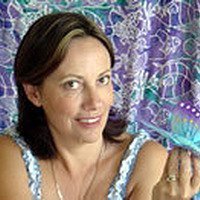 Sue Whiting
Author
Sue Whiting lives with her husband and two children in a small coastal village, south of Sydney. After developing a passion for children's literature as a primary school teacher, Sue now works full time in the field she loves, dividing her time between working as a children's book editor and writing stories for young people. Sue has had almost sixty children's books published, ranging from rhyming romping verse for the very young to novels for pre-teens.
In Taming Butterflies Sue created a moving story about dealing with anxiety and nervousness.
Sue is passionate about books and writing and loves reading aloud to groups of children. She enjoys spending time with her family, taking long walks on the beach and chatting with friends over a cappuccino.
For more information please visit her website: www.suewhiting.com
Books by this Author