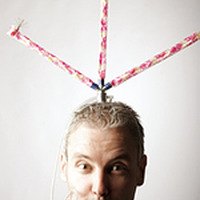 Tom Skinner
Author
Tom is a born and bred South Australian.
With Round Fish Square Bowl, new author Tom Skinner has produced an improbable world first ' an autobiography in a children's picture book!
Tom is a self proclaimed 'square peg' with a child-like view of the world; particularly the harsh realities of being different.
A former postman with a degree in journalism, he has dramatically changed his life to pursue his desire to write fun, bright and colourful books with strong, positive messages for his readers.
His writing motto, the tom-tom beat for little feet looks set to breathe new life into children's books. Don't miss the first chapter of what will be a remarkable journey, for young and old readers alike.
Books by this Author