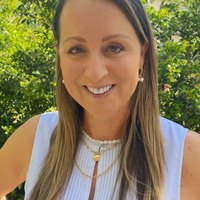 Aleesah Darlison
Author
Aleesah Darlison is a multi-published, award-winning Australian children's author. She has written over fifty books for children including picture books, chapter books, novels, and series. In January 2021, Aleesah received an Australia Day Award from the Sunshine Coast Council. Aleesah has also won numerous awards for her writing including the 2015 Environment Award for Children's Literature (Our Class Tiger – Non-Fiction) and an Australian Society of Authors (ASA) Mentorship. Her picture book, Warambi, was a 2012 CBCA Notable Book and was shortlisted for the Eve Pownall Award and the Environment Award. Her picture book, Emerald: The Green Turtle's Tale was shortlisted for the 2018 Speech Pathology Book of the Year Awards.
Aleesah's novels and series include the League of Llamas Series, the Little Witch Series, the Netball Gems Series, the Unicorn Riders Series, the Totally Twins Series, Running from the Tiger, Awesome Animal Stories for Kids, and Ash Rover: Keeper of the Phoenix. Her picture books include the Endangered Animal Tales Series, Little Meerkat, Warambi, Puggle's Problem, Stripes in the Forest: The Story of the Last Wild Thylacine and Mama and Hug (koalas).
Aleesah travels extensively, delivering talks and workshops to children and adults at preschools, schools, libraries, literary festivals, and writers' centres. She also works as a writing mentor and tutor.
You can find her on Facebook @AleesahDarlisonFanPage, Instagram @aleesah_darlison and Twitter @Aleesah.
Website: www.aleesahdarlison.com
Books by this Author