Behind the Illustration Process of Mr Bat Wants a Hat with Laura Wood
May 11th, 2021
From start to finish, read all about how Mr Bat Wants a Hat came to be with the brilliant illustrator, Laura Wood!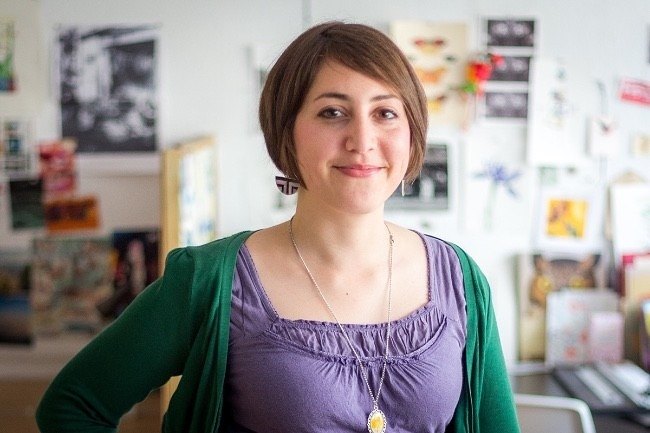 When New Frontier Publishing sent me the manuscript of this little wonderful book, I burst with joy! There's nothing I like more than a book with an anthropomorphic little creature as the main character, a bit of quirkiness and lots and lots of humour.

This book was all of it!


The first thing I do when I start working on a book illustrations is one of the most important: to get the character right. It was a big tricky here because it was crucial to make him cuter, fluffy and lovable but also expressive, very naughty and with a cheeky face!

After a few tests and some colour experiments, we got there!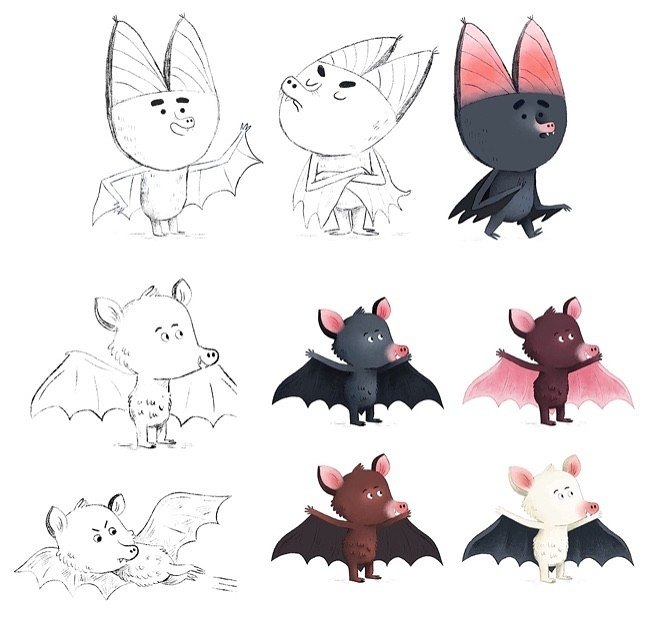 What I'm proud the most for this book, it's the colour palette I achieved and the feeling it gives to the entire world of Mr Bat. I wanted to have some delicate, pastel colours but also some brightness and a few punchy bits! Also, I needed to make Mr Bat pop out of the page, so I went for a warm/yellowish world that contrast quite well the purple colour of the main character.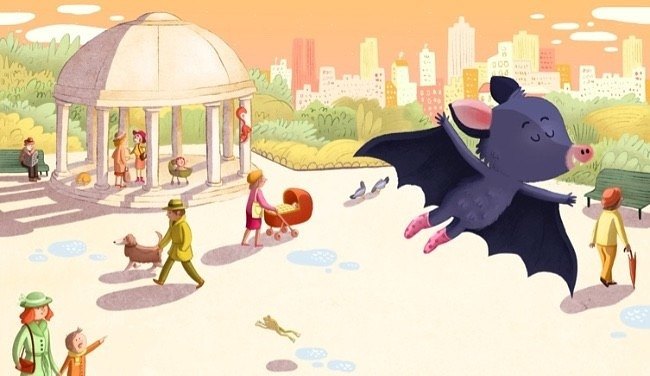 It's funny how some pages come out of the pen almost like they're ready to be printed.
On the other hand, some others might take aaaages to get right.

For example, that's the case of the first page of the book, the opening spread. That took A LONG time and lots of different versions to get to the final one you can see in the book.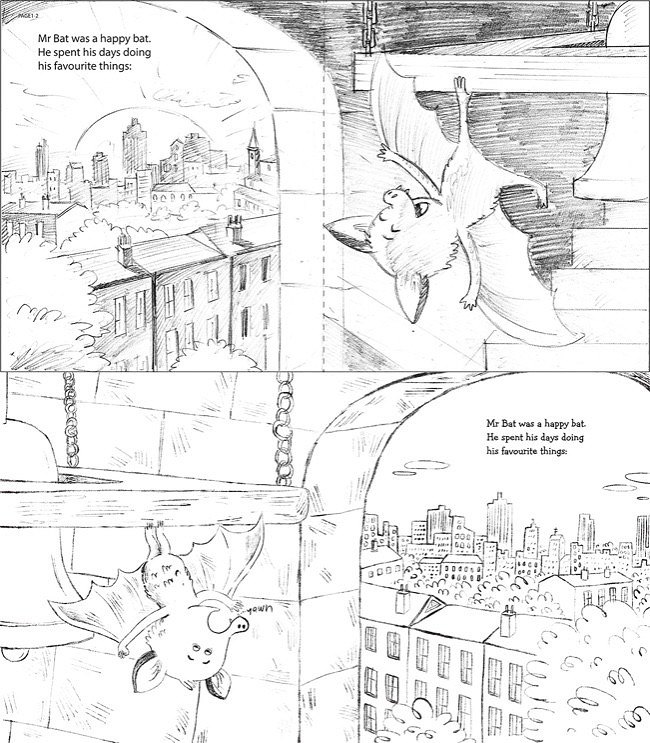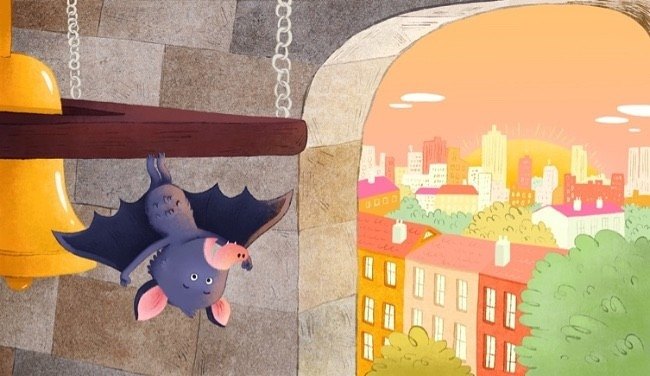 Thank you to New Frontier for giving me the opportunity to work on this hilarious book.

Thank you to Verity, the amazing designer of this whole thing, for guiding me through the process and helping me create the best possible version of Mr. Bat!

And of course, thanks to Kitty Black for writing about such fun mischiefs :)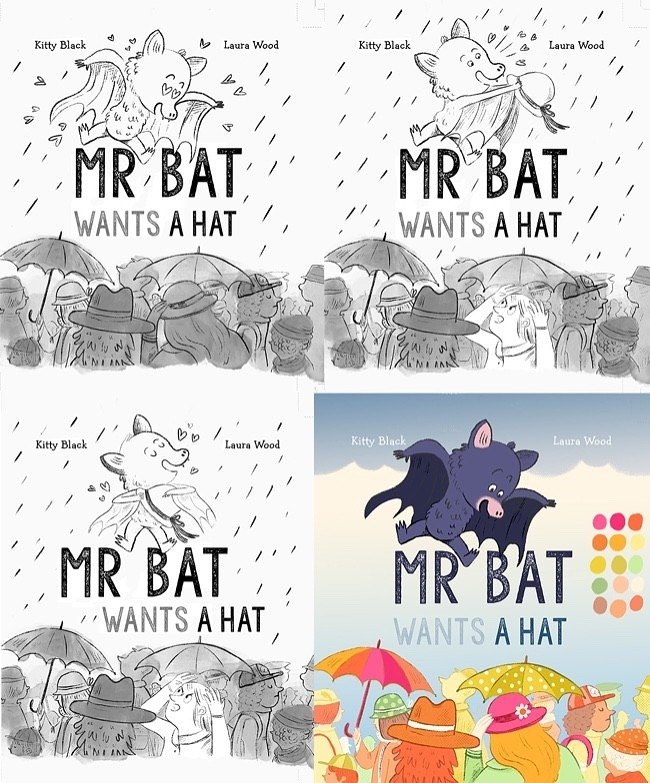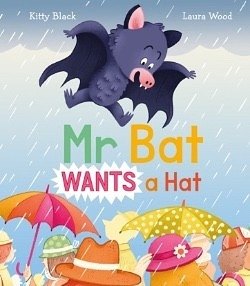 Mr Bat Wants a Hat
Mr Bat is missing something. Something important. A HAT! He WANTS A HAT! Soon he finds the perfect pink hat with pretty roses and covered in GLITTER. But this hat belongs to someone else... Which doesn't bother him AT ALL. Or does it?
Purchase Here
Tags:
illustration
,
illustrator
---
Comments (0)
No comments have been submitted yet.
Why not be the first to send us your thoughts
Leave A Comment


Thank you for your comments, they will appear shortly once approved.