Ellie the Pug - How to Care for a Pug
April 8th, 2019
How to Care for a Pug by Ellie the Pug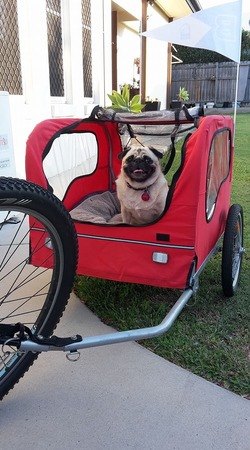 Ellie in her royal carriage!
With my cute face and cheeky charm, you would think I would get whatever I want, whenever I want, but that is not always the case... it should be though!

Here are my top 5 tips on how to best care for a precious pug like me.

1. I have a big dog personality and intelligence in a little dog body. I can often be underestimated. After all, I invented the term 'puppy dog face.' It's always best just to save time and give in straight away when I am asking for second breakfast, or any treats.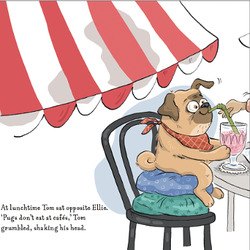 2. I am small enough for any size house and make a great bed warmer and sofa snuggle buddy, so don't try to keep me outside or on the floor. It doesn't take long for me to take over a household and make it my own. My favourite colour is purple if you are thinking at buying me my own cushions and throw rug. You know you are.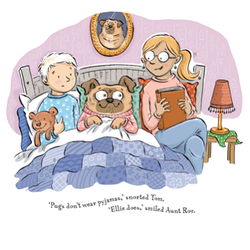 3. Usually, I am very good at training my owners. I am happy to follow the little humans around as long as they bring enough snacks for us both. Older humans suit me too, as they often choose an activity which involves the least amount of effort on both of our parts. Sometimes I can be energetic however, when it suits me!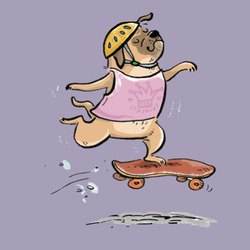 4. Don't let my neck fat fool you. It is a fact that I am sought after by royalty and my family have infiltrated many noble households. This practically makes me royalty. Please treat me as such. I wear the crown.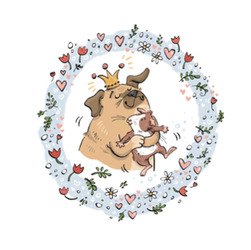 5. Compared to some other pets, I am excellently behaved around other dogs and small humans. This National Pet Month, make sure you vote Pugs Number 1 for the best pet ever. Let's face it, everyone wants to be my BFF. I can sense your emotions and provide you with a comforting nuzzle, and all I need in return is unlimited tummy tickles.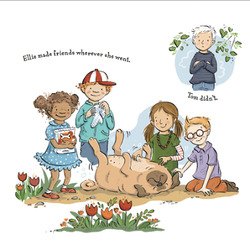 So, you can see how amazing I am and how all the effort to keep me happy is totally worth it. I hope you enjoy having me as a pet as much as I enjoy you serving me.


It's a fabulous pug life.

Pugs and Kisses

Ellie

---
Comments (4)
Judy Baiily
- July 10th, 2020 4:53am
I have had pugs do since the 1960s on fact o just lost a female rescue pug I had for 18 + years. I love her so much. Have worked for dfw pug rescue for hyears
I have a puggle and a chug. They are great
Reply
---
Sue Anderson
- July 18th, 2020 7:06pm
I absolutely love pugs. I have had 3. You haven't lived till you have been owned by a pug.
Reply
---
Robert Rovai
- July 27th, 2020 10:02pm
I agree Ellie pugs are the best I've had my little Frankie now for 11 years and he's the best little guy I've ever had...... pugs rule👍🐶
Reply
---
Sharon braden
- July 28th, 2020 6:10pm
This describes ebony to a tee,she is the love of my life,she thinks everyone that comes here is to see her.when you go to the vet everyone is there to make over her.she demands to be cared for first.she watches TV she barks at the dog and cats,she will do her training if you have enough treats and she wants to.to have a pug means you are a trained person for the total comfort of one little special puggy person because they think they are a spoiled rotten baby and they are but worth every moment of time that you are privelidged to be with them.
Reply
Leave A Comment


Thank you for your comments, they will appear shortly once approved.