Get to Know Corinne Fenton, Lionel and Maverick!
June 17th, 2022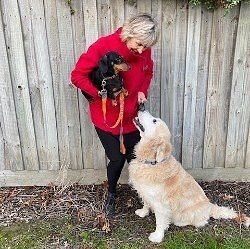 We are celebrating the release of the wonderful new picture book Lionel and Me!
We had a chat with the amazingly talented Corinne Fenton about her newest book!
Tell us a little bit about Lionel and Me!
I believe that all authors use pieces of their lives in their stories. Maverick and Lionel are my son's dogs. They don't live with me but I have minded them a lot over the years, so I know them pretty well. Maverick, who is now 11 years old, has always been loved very much by everyone and when Lionel arrived I began wondering about how Maverick was feeling. One day I began writing, with Maverick as the narrator, thinking about how his life had changed and, at times, what he had to put up with. Would there be enough love to go round? In the beginning Lionel was very tiny, and Maverick seemed so big, but he was always gentle. They are the best of friends.

Where did the inspiration for Lionel and Me come from?

From sitting with Maverick and putting myself in his 'paws' – asking myself how he was feeling? Everyone made such a fuss of Lionel when he first came, but we were all very careful, as a family, to make sure we always gave Maverick a pat and cuddle first.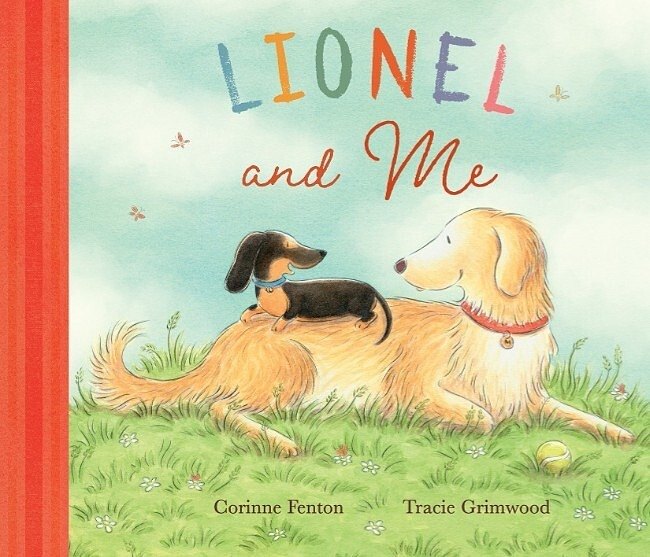 What was your favourite book as a child?

I have many favourites, but I still have my copy of 'The Jolly Farm Book', which I won as a prize for not missing one day of kindergarten when I was four. I will treasure it always.


What did you enjoy the most about writing this picture book?

It was good to be able to sit with my characters and write. It was also great because I know them so well, although not everything that happens in the book, happened in real life . . . and there are lots and lots of things that have happened in real life which I didn't include – I would need a novel for that!


Where do you like to write?

I write anywhere, anytime! But my favourite place is where I'm writing now, at my old antique desk looking out the window on to the garden – and it's raining. I LOVE to write in the rain. Somehow the words come more easily.

I try my best to grab that moment of inspiration when I can. I've started writing stories on napkins, on the back of shopping lists and once, when I couldn't find a pen, I used a lipstick.


What do you do in your spare time?

I love reading any picture books I can get my hands on. I usually come back from the library with a high pile I can hardly carry.

I like to keep fit and walk (fast) at least 5 kilometres every day.

I also play the piano for a short while before I go to bed each night. The music makes me feel calm.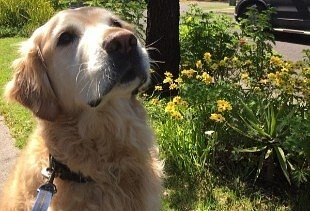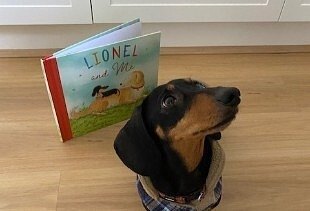 What is the real Maverick's favourite thing to do?

Maverick LOVES going for long walks – the more walks each day, the happier he is.


What is the real Lionel's favourite thing to do?

Lionel LOVES curling up in Maverick's bed and sleeping. He has his own fluffy little round bed, but he much prefers Maverick's bed, I think because it's soooo much bigger. Quite often they both cuddle up together.


What would you like young readers and their caregivers to take away from Lionel and Me?

I think the message I would most like the book to convey to young readers is that, although things change in life, if handled in the right way, there is always enough love to go round.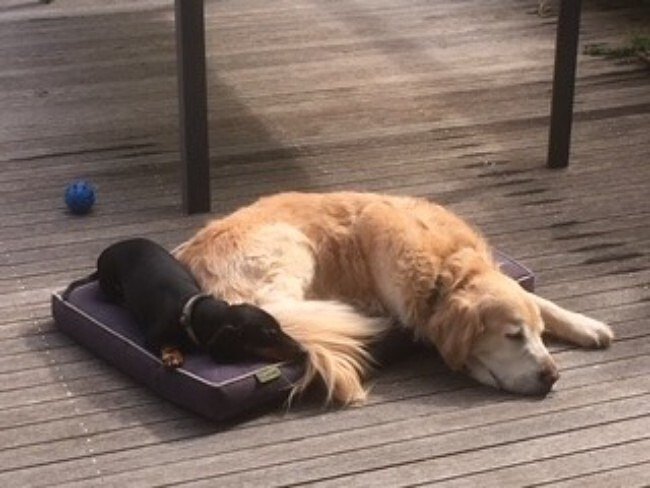 Tell us an interesting fact about yourself!
When my stories are still at draft stage, I always take them for a walk with me, reading out aloud as I go. It's surprising what problems are fixed on a walk!
Thank you to Corinne for answering our curious questions and to Lionel and Maverick for being wonderful models!
You can find Corinne on Instagram @corinnefenton
and her website: https://corinnefenton.com/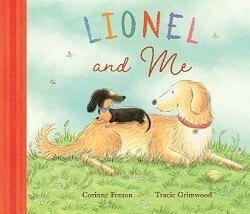 Lionel and Me
When Lionel arrives, Maverick is unimpressed. Is there enough love to go round for the two of them?
A delightful book that celebrates inclusion and friendship.
PURCHASE HERE
Tags:
picture book
,
children's book
---
Comments (0)
No comments have been submitted yet.
Why not be the first to send us your thoughts
Leave A Comment


Thank you for your comments, they will appear shortly once approved.