Pirates, Plots, and Victorian London: An Interview with Jenny Moore on Odelia and the Varmint
April 26th, 2023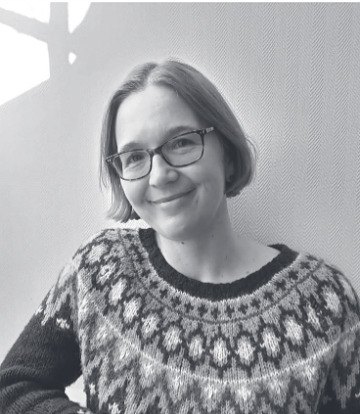 What inspired you to create the world of Odelia and the Varmint?
I'd had an idea for a story some time earlier, about a fictional character who took exception to the way he'd been portrayed by his author. I didn't know, however, if it would be a short story or a full-length book, or whether it would be for adults or children. It sat in my ideas notebook while I was working on other projects, although I'd come across it every now and then and imagine potential scenes, such as the character turning up to ruin the author's book launch. But once Captain Blunderfuss dropped anchor in my imagination it was clear that he and Odelia were going to need a whole book to themselves. The refined niceties and restrictions of late Victorian society seemed like the perfect contrast to the rude and rumbustious pirate, offering opportunities to include some Oscar Wilde-esque extras, such as Mrs Ponsonby-Smarm who was great fun to write.
Can you tell us a little bit about Odelia? What are three words you would use to describe her?

Eleven-year-old Odelia Harmony Hardluck-Smythe (to give her her full title!) is dealing with a lot at the start of her story: grief, loneliness and frustrated helplessness in the face of looming penury. But all that changes with the arrival of Captain Blunderfuss and Cook, who shake up her shrinking world and give her a new sense of purpose. In joining their pirate crew she frees herself from the narrow confines of society and takes charge of her own destiny.

I loved Elisa Paganelli's pictures of Odelia – and indeed all the characters – from the moment I saw them. She's captured her essence perfectly. I think the three words I'd use to describe Odelia are 'brave', 'resourceful' and 'loyal'.

Captain Blunderfuss and Cook are two very distinct and quirky characters in Odelia and the Varmint. What were your inspirations behind their personalities and traits?

Roguish comic characters are always fun to write and I had so much fun with Captain Blunderfuss. In some ways he's a classic caricature of a pirate, with his wooden leg, eye patch and hook, all of which he blames Odelia's "weaselly word-witch of a mother" for. But unlike traditional pirates, he's less motivated by power and gold than his longing for velvet trousers and marzipan fruits, which I hope make him more of a memorable character as well as proving quietly pivotal to the plot. Another quirk of his which I had a lot of fun with was his tendency to mix up words, which owes more to Sheridan's Mrs Malaprop (The Rivals) than traditional literary pirates like Long John Silver.

Cook was a much later addition to the story. I wanted his personality to be clearly distinct from Captain Blunderfuss's and provide fresh scope for comedy without detracting from the Captain's own comic role. It was also important that Cook's relationship with Odelia didn't detract from the Captain's increasingly paternal bond with her. What better foil to Captain Blunderfuss's excitable impatience, I concluded, than an endlessly sleepy pirate whom Odelia first discovers fast asleep with his dirty buccaneer boots on her mother's pillow?
Who is your favourite character in the book?

Ooh, that's a tricky one! I have big soft spots for Sammy and Mrs Hardluck-Smythe, who really comes into her own by the end of the book. I loved writing Mrs Ponsonby-Smarm's scenes too, as she's a real love-to-hate, larger-than life character. But I think top billing has to go to Odelia and Captain Blunderfuss. Is it cheating to have two favourite characters?
Can you tell us about your research process for creating the historical backdrop of Victorian London?

I'd done a lot of secondary reading for a previous children's novel set during the late Victorian period (The Misadventures of Nicholas Nabb) which gave me something of a head start, research-wise. I also referred to contemporary written sources available online, plus photographs and maps from the period which were invaluable. I enjoyed trying out some of Odelia's journeys myself during visits to London too. A number of the major landmarks included in the book look very much as they would have done in Odelia's time, so it felt like I was able to see them through her eyes.
Can you share with us a scene from the book that was particularly challenging or fun to write?

…it was hard to tell what was happening in the wild tangle of arms and legs and

white furry tails. Of hooks and claws and truncheons and swinging toasting forks…

'Oof!'

'Ow!'

'Miaow!'

'Watch it!'

'Take that, you smarm-faced trouser show-off!'

'Grab him!'

'Stop them!'

'How's this for chapter sixteen then, you puffed-up peacock? How d'you like this

plot twist?'

The big showdown at the Hyde Park bandstand was both challenging and fun to write. It's a crucial point in the story where all the characters and plot strands converge. As the above snippet suggests, it's also a scene of complete and utter chaos! Trying to convey that sense of a real mêlée, while still providing the reader with signposts as to who's fighting whom over what - and threading in comic lines - was tricky but ultimately very satisfying.
How do you approach developing characters and their relationships with one another? Did you have a specific process for creating the dynamic between Odelia and the pirates?

It's quite an organic process. It almost feels as if I start my characters off and then they take it from there! Much of their development comes from their spoken interactions with each other and their responses and reactions often spark new ideas. Although I didn't have a specific process for creating the dynamic between Odelia and the pirate, I had a strong sense of how that dynamic would change and mature through the course of their adventures, as their bond strengthens.
How did you approach writing for a younger audience?

My approach to writing is very similar whether I'm writing for adults or children. My main aim is to create a tight, engaging story with memorable characters and a pleasing 'rhythm' at the sentence level. I tend to veer more towards humour in my children's writing, however, as there's nothing more satisfying than hearing children chuckling out loud while they're reading.
What do you hope readers will take away from the story?
I'd love for them to feel as if they've gone on an emotional but fun and exciting journey alongside Odelia, in order to reach a satisfying ending. If the story also helps to bring the historical period to life for them, and promotes a love of language and wordplay, then that would be brilliant too.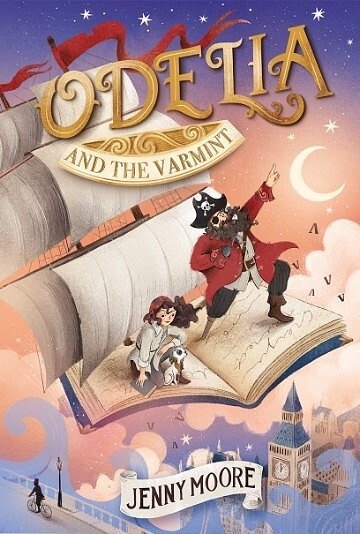 ---
Comments (0)
No comments have been submitted yet.
Why not be the first to send us your thoughts
Leave A Comment


Thank you for your comments, they will appear shortly once approved.