Behind the Scenes of Marvellous Mummy with Giuseppe Poli
May 13th, 2019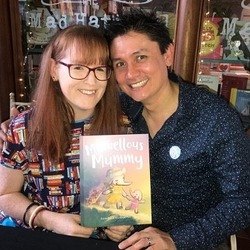 We hope you all treated your mums this Mother's Day.


In honour of all those fabulous mums out there, we thought we'd let you have a sneak peak behind the scenes of Marvellous Mummy, now available in Paperback.


Giuseppe Poli, illustrator of Marvellous Mummy, and husband of the super talented author and Mummy Katie Poli, guides us through his working process for a spread in the book and gives us some tips for your own artwork.


1. Ideas for the characters.

Here I'm trying to play and find out what my characters will look like. I've been experimenting with paints and pencils and really like these two elephants.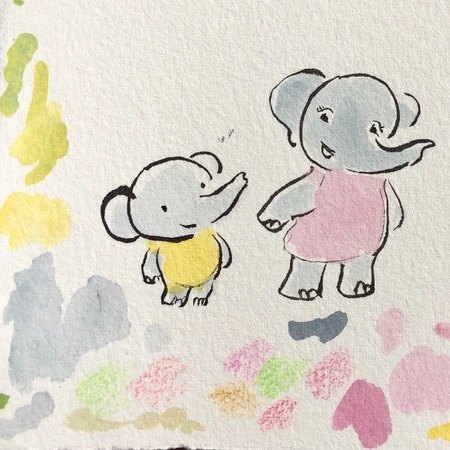 2. Initial sketch for spread.


Believe it or not, there are three ideas sketched here. Can you see the two small ideas on the side? It's funny how scribbly you can be when you are trying to quickly get ideas onto the paper.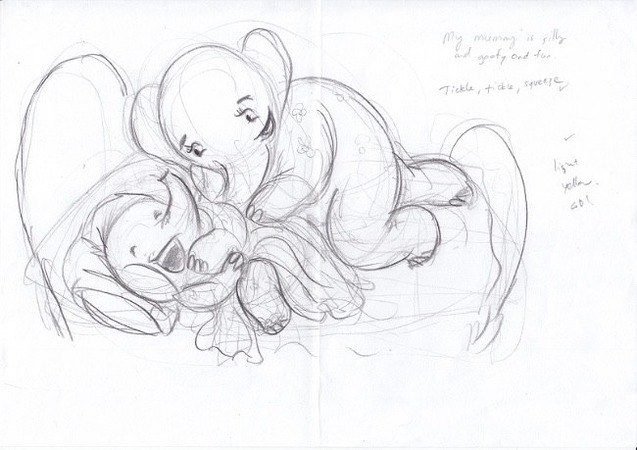 3. Refined sketch.


Now that I've found a view that I liked, I'm trying to clean up my drawings by paying more attention to the size of the characters and their acting.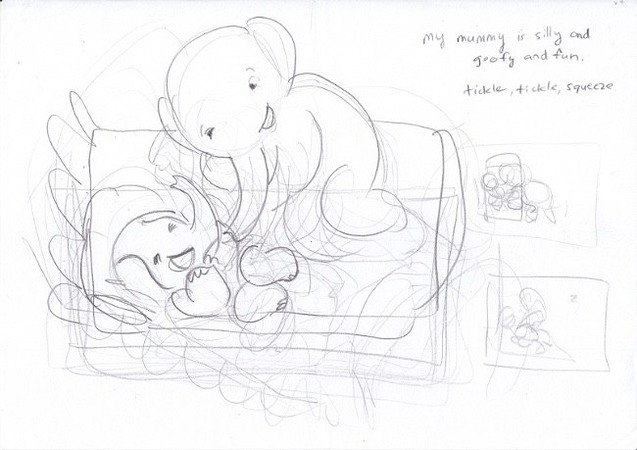 4. Finding a line style.


I wasn't sure what line style I was going to choose for this book so I tried a few variations that I really like. Some of these variations are inspired by other illustrators that I love. Can you guess which one I decided to use? I love flowing lines with lots of movement.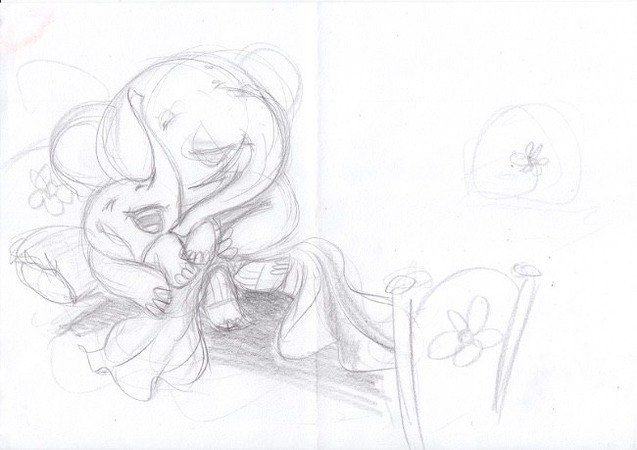 5. Mixing it up.


After a little while, I decided to change the angle of the view and their poses. I really loved this view now.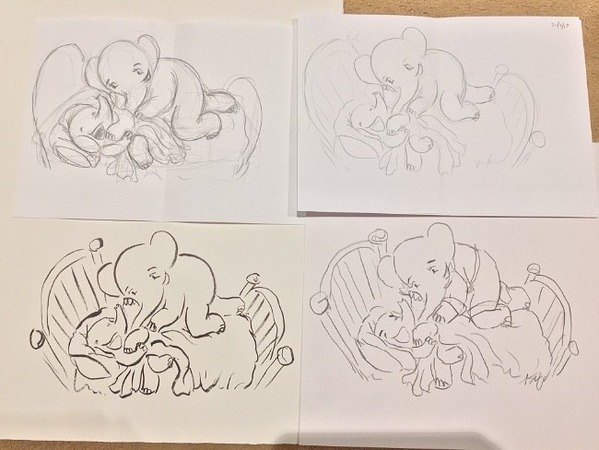 6. The finished artwork.


I wanted to keep my colours loose. Do you know that you can get some great effects by not colouring in completely? The next time you are colouring with pencils or crayons try colouring an area quickly but leave some white gaps, then colour that same area again with another colour and leave some gaps again. Step back a few meters from your art. What new colours can you see in your art? This type of colouring can make your artwork look more interesting.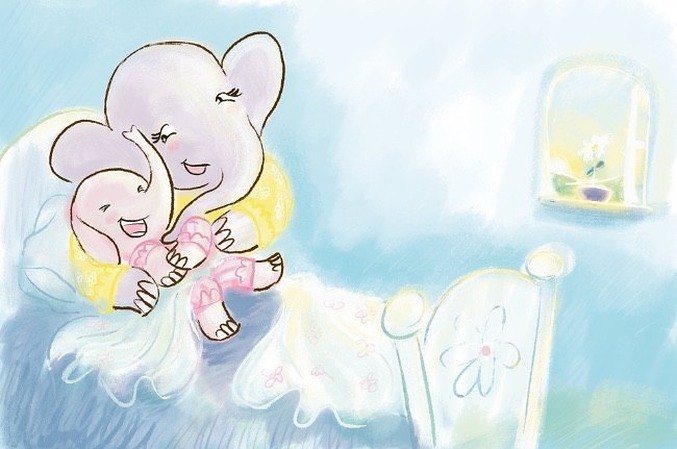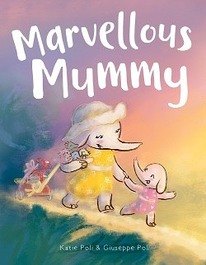 Marvellous Mummy
From being brave to being silly, Mummy makes every moment special.
Buy Here in Paperback and Hardback
---
Comments (0)
No comments have been submitted yet.
Why not be the first to send us your thoughts
Leave A Comment


Thank you for your comments, they will appear shortly once approved.