Behind the Scenes with Anil Tortop, illustrator of Scaredy Cat
June 11th, 2018
Behind-the-scenes with Anil Tortop, illustrator of Scaredy Cat


A new book, new excitement! I'm very happy being the illustrator of Scaredy Cat, because I am an illustrator, and illustrators love illustrating the stories they like! Especially when there was significant room left for the illustrator to fill.

Skipping the excitement of receiving the offer and signing the contract part, here is a brief story of how I did the illustrations.

The very first thing I did was google "scaredy cat". It felt like an idiom, and I was pretty sure I understood it correctly, but you never know when you hear something for the first time. I have funny experiences about misunderstanding things. Once I was sure what it meant, things started to take shape in my mind. But the real process began when I noted my ideas down on my Storyboard Notebook. Here is the first ever sketch of Scaredy Cat:

I know it looks pretty messy and although it's very obvious to me, I needed to communicate with the editor. Sending a cleaner version of this one was a good idea! I made another one digitally. In fact, from that point on, I did everything digitally on Photoshop, using a drawing tablet.

After exchanging emails a few times, the storyboard took its final shape: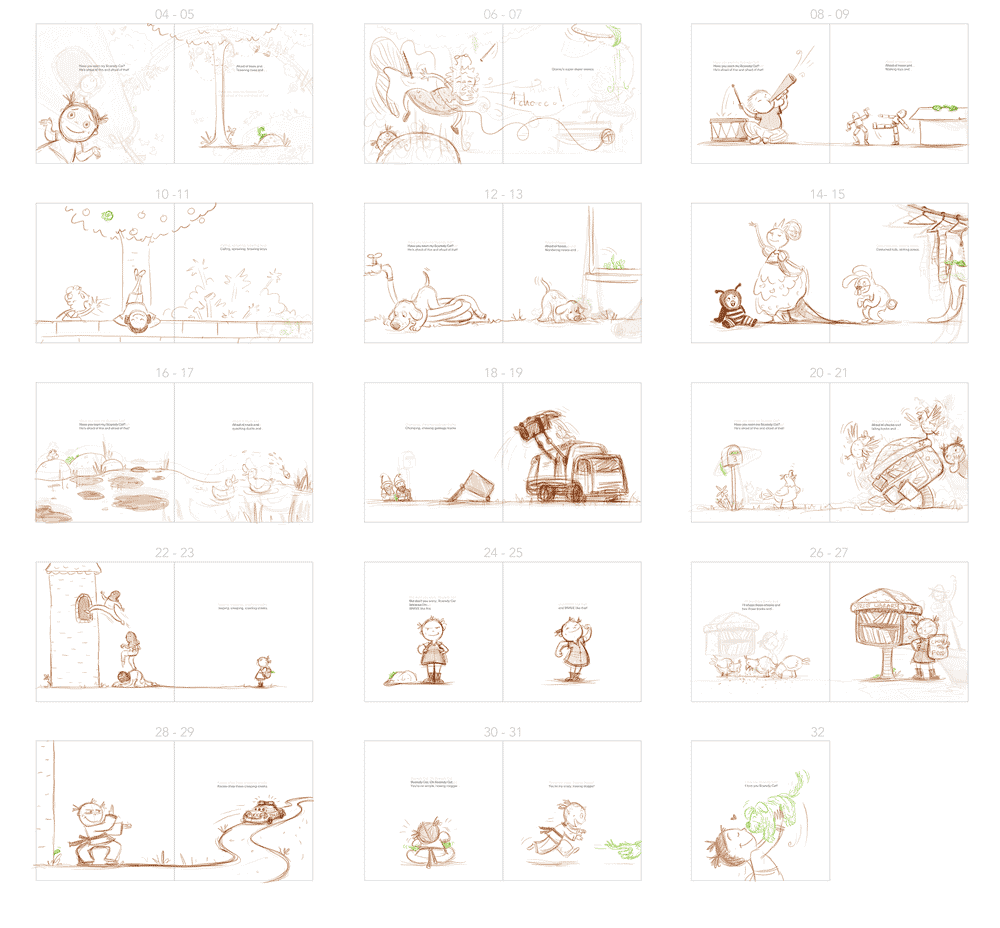 It was a relief! So far it was all about thinking, planning, researching, deciding, changing my mind, and re-deciding. It requires a serious amount of brain energy! Knowing what is happening on each page is the first moment of satisfaction.

Knowing your characters is another milestone. I usually don't focus on character design until after I've done the roughs for the whole book. The characters evolve while I spend some quality time with the story. Usually, at the end of the sketching phase, I have a clear idea about the characters' appearances and abilities, but it was different for this book. I had an inspiration from real life, who had to be in it! I jumped into the character design stage after the storyboard. I'd like to introduce my inspiration, Apple: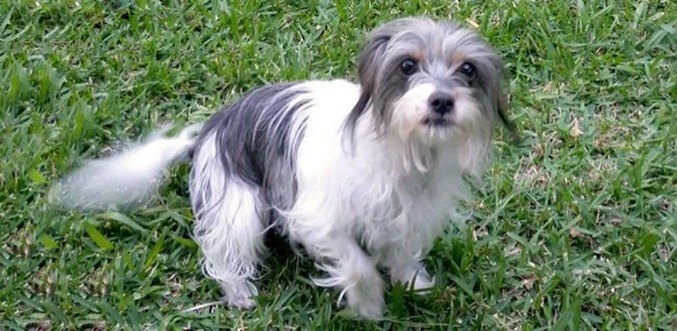 Then I thought, why not design the owner of Scaredy Cat based on Apple's owner! But her face wasn't as chubby as I imagined for the leading role. (To whom it may concern—I expect a shiny return to my public compliment here.) It didn't work but I tried: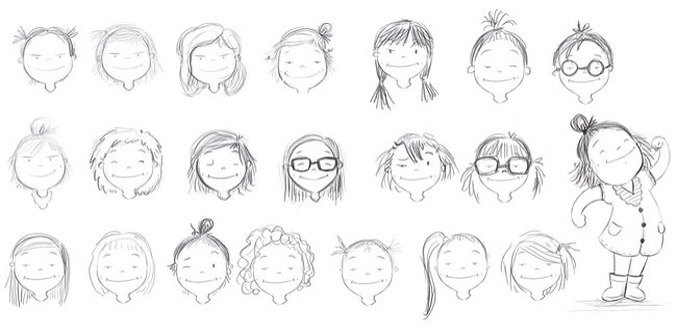 After some more study, here is how they ended up: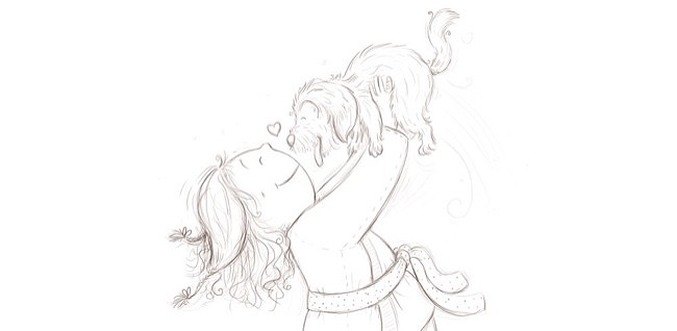 Now we have the main characters, it's the time to do the sketches. I wanted the illustrations of this book to look a bit "sketchy" with loose and soft lines. I tried to make the roughs in a way that I could use them as final line drawings. I found that, my best sketchy lines appear when I am actually sketching, rather than faking it later. I picked up my Photoshop Pencil brush, selected a brown colour and made the sketches for the whole book. After exchanging some emails, they were approved. This is not one of those satisfying moments for me, but once they are fully coloured, it will be.

At the beginning of the colouring process, I make my palette, by trying the colours on the girl's outfit. I didn't want this book to be too vibrant using all the colours available in the world. Therefore, I limited myself with these: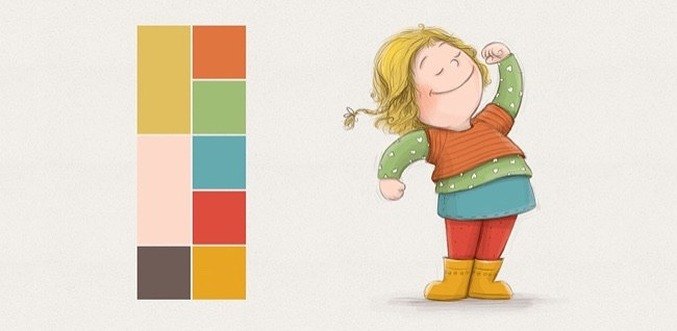 I used this little palette throughout the book, not touching Photoshop's colour panel at all. I did however play with opacity and blending modes. And here is a sample of another satisfactory moment, from sketch to the finished illustration: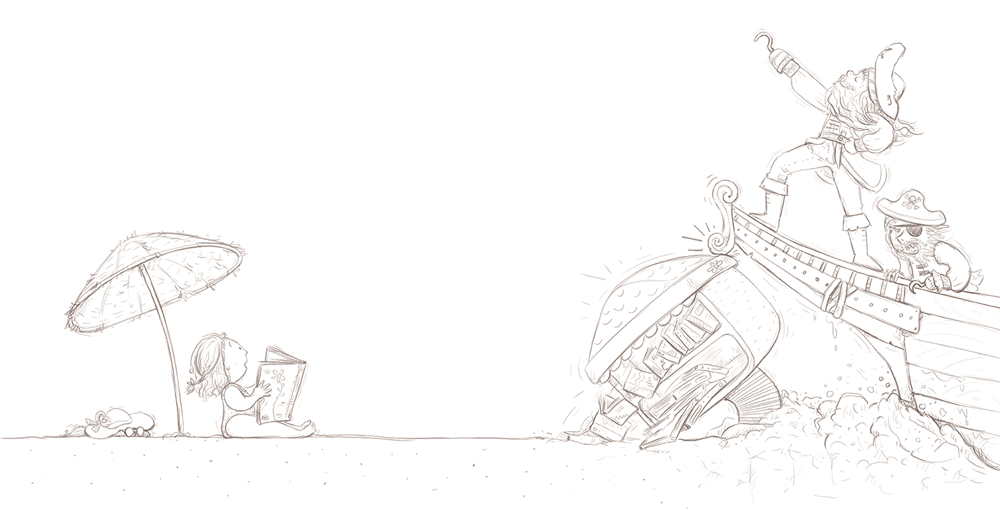 I valued this palette a lot and felt like it represented the spirit of the book so of course the endpapers had to look like the outfit of the girl: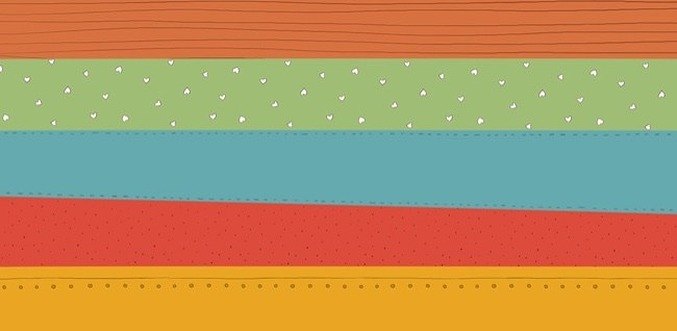 That's all! Done and dusted! Sending files to the publisher is a big satisfactory moment that deserves the overuse of exclamation marks!!!!

It may sound like the process was easy, and everything I drew was always perfect, but it wasn't (I wish!). I didn't go into detail about why I had to change a dog to a cow, or how the pirates evolved from chickens but these little, sometimes not-so-little, changes are the details that make "the book". Teamwork and lots of communication is required. Although it went pretty smoothly, I have 137 emails in my mailbox related to Scaredy Cat!


And here it is. With all the shiny little hearts!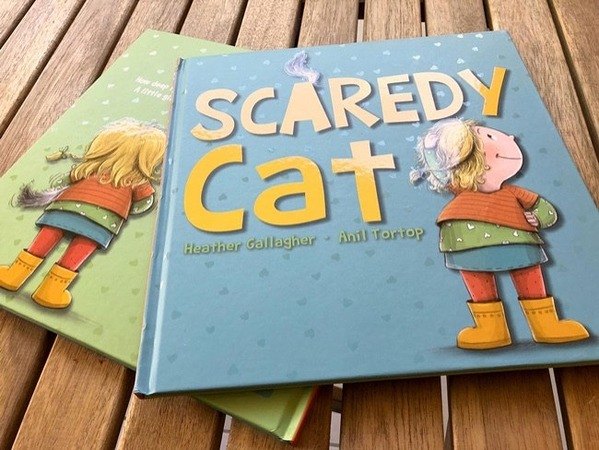 Upcoming Book Events for Scaredy Cat:


Scaredy Cat Launch & BYO Pet Story TimeSunday July 8 at 10.30am
Hosted By Where The Wild Things Are at Avid Reader, 193 Boundary Street, West End Queensland 4101
RSVP: http://wherethewildthingsare.com.au/events/scaredy-cat, books@wherethewildthingsare.com.au or 07 3255 3987


Storytime Saturday
July 14 at 11am
The Bookshop at Queenscliff, 30 Hesse Street, Queenscliff, Victoria, 3225
RSVP: info@thebookshopatqueenscliff.com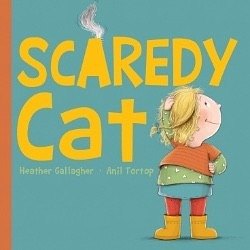 Scaredy Cat
AUTHOR : Heather Gallagher
ILLUSTRATOR : Anil Tortop
A little girl shows how far she will go to protect her four-legged friend.AGE : 3 - 6 years
ISBN : 978-1-925594-17-1
PRICE : $24.99
find out more
---
Comments (3)
Maria Parenti-Baldey
- June 14th, 2018 1:56pm
Incredible Anil. 🎗
Reply
---
Leslee Anne Hewson
- June 28th, 2018 1:19pm
Thanks for sharing, Anil. I found it really interesting to follow your process and I love the palette your chose.
Reply
---
T.M. Clark
- June 22nd, 2018 4:59am
LOVE this book - it's amazing!!!!! Both the story and the illo's are sooo awesome!
Congratulations to Heather Gallagher and you too Anil!!!!
Reply
Leave A Comment


Thank you for your comments, they will appear shortly once approved.