Candice Lemon-Scott on the Bush Wildfires
January 14th, 2020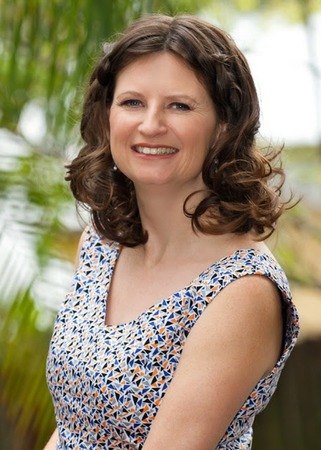 I grew up in Victoria's Dandenong Ranges. It was a beautiful childhood growing up around nature with the trees and animals. Summers were spent on the golden beaches of the Mornington Peninsula where we camped, again surrounded by nature. It should be no surprise then that I have settled down with my own family on Queensland's Gold Coast, a place where I can enjoy the best of both worlds, enjoying nature with the coast on one side and the hinterland on the other. We have since also travelled Australia in our van, being constantly amazed by the variety of landscapes, nature and animals our beautiful country has to offer.
The idea for the Eco Rangers first came to me about five years ago now, spurred by my own love of animals that was passed on to me from my father, which has now been passed on to my own children, and I hope in turn to their children, and their children's children. The Eco Rangers stories began with my two daughters in mind, as I created the characters Ebony and Jay, who rescue wildlife and solve environmental mysteries.

As the stories were developing I also completed my wildlife carer course at Currumbin Wildlife Sanctuary, located five minutes from my home, and this gave me loads of story ideas and knowledge about how wildlife hospitals and carers rescue and rehabilitate animals. It also made me more aware of how many animals are threatened, endangered and even extinct. As the first story in the series was released awareness was also being raised about the importance of conservation for the future and so I hoped the stories would also foster a love of animals and nature in young readers.

This third book Eco Rangers: Wildfire Rescue is based on bushfire awareness, which I learned growing up in the Dandenong mountain ranges. I still have a clear picture in my mind of the orange glow from bushfires that I saw from our verandah one year when I was a child. My dad was also a volunteer for the CFA (Country Fire Authority) in our community.

Choosing a ringtail possum as the wildlife animal to be featured was easy, since possums were also frequent visitors to our home.

Now, just as Wildfire Rescue is being released, we are in the devastating grip of Australia's bushfire crisis. So many homes and communities have been lost, but it's even harder to fathom that it's estimated over a billion animals have perished, and their habitat destroyed.

The situation is heartbreaking but at the same time there are many, many stories of people helping. There are even a couple of real-life kids, Toby and Riley, who, just like my Eco Rangers Ebony and Jay, rescued a ringtail possum that was injured in the bushfires. In that way, this story is really about celebrating the people who help our wildlife in these tragic times because in the story the wildlife hospital vets, firefighters and the Eco Rangers, all work together to help a ringtail possum affected by the fires.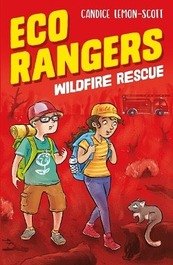 Eco Rangers: Wildfire Rescue
There's been a devastating wildfire in the bushland and Ebony and Jay, our Eco Rangers, are doing their best to find injured animals. As they rescue a cute little possum with burned paws, they also discover that some people have been camping in the area that was devastated by the fire. What were they doing there? This is a mystery for the Eco Rangers!
find out more
---
Comments (0)
No comments have been submitted yet.
Why not be the first to send us your thoughts
Leave A Comment


Thank you for your comments, they will appear shortly once approved.