Father's Day in Lockdown with Cori Brooke
September 1st, 2021
Author of Fearless with Dad, Cori Brooke, talks all about recent lockdowns and how families have become closer than ever.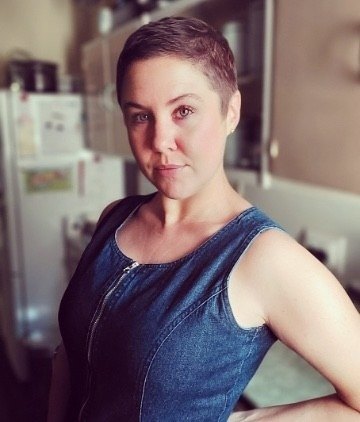 During my recent Book Week 2021 school visits (which
were
luckily able to go ahead here in Queensland in person), I felt the love for
Fearless with Dad
even more than in prior years. I have been reflecting on
why
that might be and I wonder if it is because many kids have been around their dads more than usual, what with the pandemic, lock downs and people (moms
and
dads) working from home a lot in 2020 and 2021. Perhaps dads have just been around a bit more than previously. I am of course generalising here a bit and there are a lot of stay-at-home dads who were doing that gig long before the pandemic. But I definitely felt a lot of love for
Fearless with Dad
this year, with its fresh new cover.
It has a fresh new cover, but the story is still very simple; these are the great things kids do with their dads, and these are the great experiences dads make happen for their kids. Importantly for me, none of the activities the dad does with his son in the book involve screens. I absolutely acknowledge that screens have been vitally important during the pandemic because of kids learning from home, parents working from home and families communicating around the world due to travel restrictions (including my family here communicating with my parents who live in Canada). But we all need a break from screens, and it is important to me that
Fearless with Dad
represents screen free activities. I hope
Fearless
inspires dads and kids to run around their gardens like undies-over-pants superheroes this Father's Day (my favourite spread from Giuseppe's wonderful illustrations in the book)!
I wish all the dads and father figures out there a very happy Father's Day 2021.
When I wrote
Fearless with Dad
back in 2015, I never would have imagined that six years later the world would be in the middle of a terrible pandemic. I think a lot of people would use the word 'fearful' to describe the general vibe of the last year and a half. There is a lot of darkness and a lot of fear, but if you look for it, there is also a lot of light and a lot of hope – an amazing amount of light and hope. And the light can be found in the simple things we can do that feed our souls – like reading picture books to our kids (and I read recently that the sales of children's books was way up in the first quarter of 2021, compared to the first quarter of 2020, so we are loving our books!). The moments parents share with their kids when reading picture books, talking about picture books, and using picture books as inspiration for activities are the moments that shine the brightest light in the darkness for kids
and
adults.
I hope that books like mine will help kids shine a bright line into the darkness and help them to feel fearless and hopeful about the future.
Thank you Cori for sharing this brill blog piece with us!You can find Cori on Facebook, Twitter, Instagram and on her website.
Grab yourself a copy of the refreshed
Fearless with Dad
for Father's Day!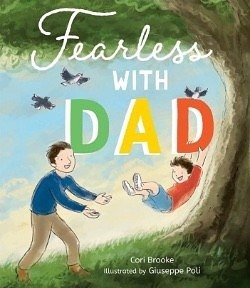 Fearless with Dad
'With my dad, I can do anything...'
A little boy's lovable celebration of the endless possibilities and adventeres he has with his father.
Purchase Here
Tags:
children's book
,
Father's Day
,
lockdown
---
Comments (0)
No comments have been submitted yet.
Why not be the first to send us your thoughts
Leave A Comment


Thank you for your comments, they will appear shortly once approved.