Four New Frontier Titles Shortlisted for the Speech Pathology Awards 2019
July 2nd, 2019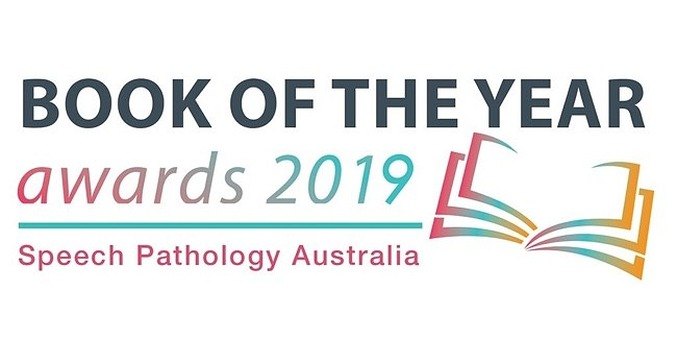 The shortlist for the Speech Pathology Australia 'Book of the Year' awards has been announced, and we are thrilled to say that four New Frontier titles have been selected. A big congratulations to the shortlisted authors and illustrators! Winners will be announced on Friday 1 November 2019.

New Frontier books were shortlisted in two categories, 'Birth to Three Years' and 'Three to Five Years'. The chosen books are: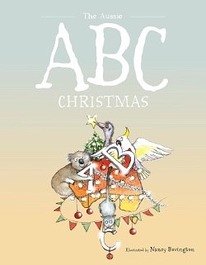 The Aussie

ABC Christmas
Illustrated by Nancy Bevington
Award Category: Birth to Three Years
Going to the beach, eating ice cream and having a barbeque are just some of the things that make an Aussie Christmas great. Explore the Australian way of celebrating Christmas whilst navigating each letter of the alphabet. With kangaroos, koalas, the opera house and the harbour bridge – learning the alphabet has never been so much fun.
buy the book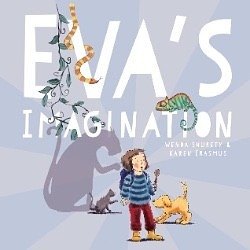 Eva's Imagination
By Wenda Shurety, illustrated by Karen Erasmus
Award Category: Three to Five Years
Eva doesn't know what an imagination is. With the help of her dog, Chops, Eva goes on a hunt to find it. A delightful story about the power of the imagination.
buy the book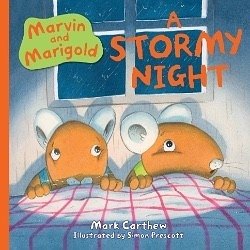 Marvin and Marigold: A Stormy Night
By Mark Carthew, illustrated by Simon Prescott
Award Category: Three to Five Years
On a wild and stormy night Marvin and Marigold are scared. The wind rattled windows, whistled and whirled as lightning bolts cracked and thunderclaps swirled. Will they make it through the night?
buy the book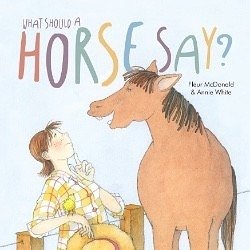 What Does a Horse Say?
By Fleur McDonald, illustrated by Annie White
Award Category: Three to Five Years
Farmer Rochelle owns a cow that says moo moo, a sheep that says baa baa, a chicken that says chick chick and a horse that says ... chick chick! What on earth could be wrong with Farmer Rochelle's horse?
A playful farmyard story full of animal friends and the noises they make.
buy the book
Tags:
2019
,
a
,
abc
,
and
,
aussie
,
awards
,
Christmas
,
Eva's
,
horse
,
imagination
,
marigold
,
Marvin
,
night
,
pathology
,
say
,
shortlist
,
should
,
stormy
,
what
,
speech
---
Comments (0)
No comments have been submitted yet.
Why not be the first to send us your thoughts
Leave A Comment


Thank you for your comments, they will appear shortly once approved.