Get to Know Evie Barrow, The Wonderful Illustrator of The Little Book of Hopes!
March 14th, 2022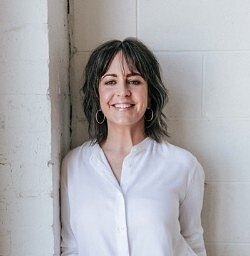 This month we are celebrating the release of the beautiful new book The Little Book Of Hopes!
We had a chat with the super talented illustrator, Evie Barrow to get the inside scoop!
What do you think is the message for The Little Book of Hopes?
The Little Book of Hopes
expresses many hopes and wishes parents and guardians have for their children. It also celebrates big and small moments of goodness, kindness, self-belief, resilience and empathy.
Where do you get inspiration from for your art?
Inspiration comes in many forms. l love to watch movies, read and quietly observe the world around me. My childhood memories also trigger inspiration.
What was your favourite book as a child?
Books weren't a big part of my childhood, at least not at home. I fondly remember visiting the school library and the travelling book bus that visited the small rural town where I grew up.


What do you enjoy the most about illustrating picture books?

Beyond drawing, I enjoy the problem solving and research involved in creating a visual narrative to go with a text.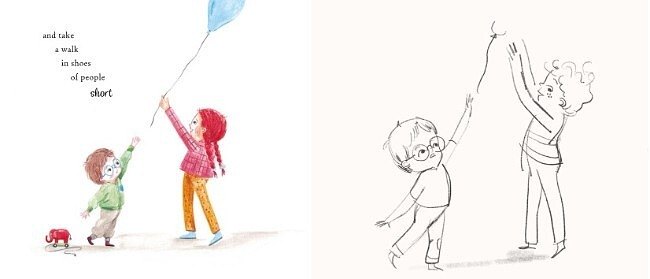 Where do you like to work on illustrations?

In our spare room, at home, which I've claimed as my studio. It's a room of my own with a long desk where I can make a mess, be tidy, make noise or keep quiet. My cat is also usually napping nearby.


How long did The Little Book of Hopes take to illustrate?

A few months, from April to August, during 2021 lockdowns. That includes from initial ideas through to finished artwork.


What do you do in your spare time?

Read books, visit family, catch up with friends, walk in the park, watch movies, take life drawing classes, visit exhibitions and galleries. I'm looking forward to travelling again too!


What is your favourite illustration or spread from The Little Book of Hopes?

I like the spread of the closeup of the young boy and mum reading. That was a lot of fun to draw. I also like the page where the siblings observe small bugs in the garden. It reminds me of exploring the outdoors in my childhood.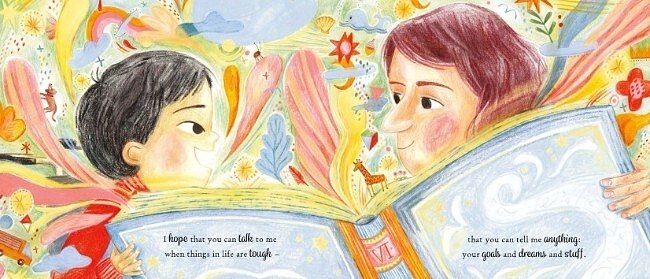 Tell us an interesting fact about yourself!

I have a genetic condition called 'photic sneeze reflex'. Basically, the sun makes me sneeze. Apparently, caused by sudden exposure to bright light. And when this happens, I always sneeze three times! Every time! It's weird.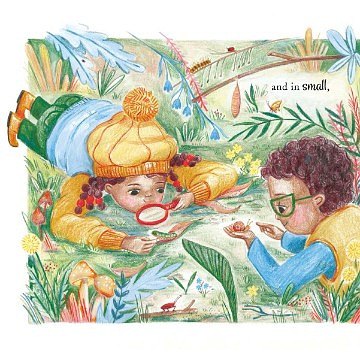 Thank you to Evie for answering our curious questions!
You can find Evie on Instagram @evie_barrow and on her website: www.eviebarrow.com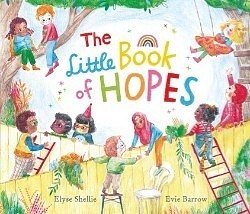 The Little Book of Hopes
An enchanting book expressing all the hopes and wishes parents have for their children. Celebrating kindness, resilience and empathy, this book is the perfect collection of dreams for the future.

PURCHASE HERE
Tags:
interview
,
picture book
,
illustration
---
Comments (0)
No comments have been submitted yet.
Why not be the first to send us your thoughts
Leave A Comment


Thank you for your comments, they will appear shortly once approved.