Get to Know Michelle Worthington, the author of Dino Love
March 17th, 2021
We spoke to the hugely talented author, Michelle Worthington, on her wonderful book,
Dino Love
!

You can join Michelle at Books @ Stones, QLD for a toddler story time on
Friday 19th March 2021 at 10am!


Where did the inspiration for Dino Love come from?

I was inspired to write the book for my youngest son Tom who was starting Prep and loves dinosaurs. He was anxious about fitting in at school and making friends, so I wanted to write a book about how proud I was of him for being brave and how loved he was. I also wanted to celebrate the diversity of different families and how love comes in all shapes and sizes, just life families do.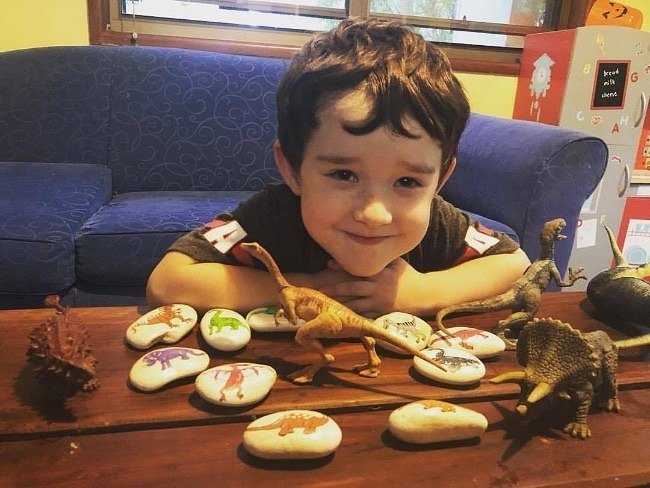 Michelle's son, Tom, with his wonderful dinosaur collection!


What was the most challenging part about writing Dino Love?
I wanted to write a story where kids would be able to interpret the words in a way that made sense to their life and family. I had to choose the words to make them inclusive, keep them to a minimum to allow the illustrator to show their own interpretation and inspire kids to use their imagination.
What did you enjoy most about writing Dino Love?
One of my greatest joys about being an author who can't draw stick figures is seeing the illustrator's interpretation of my words. Veronica Montoya did an amazing job of bring the words to life.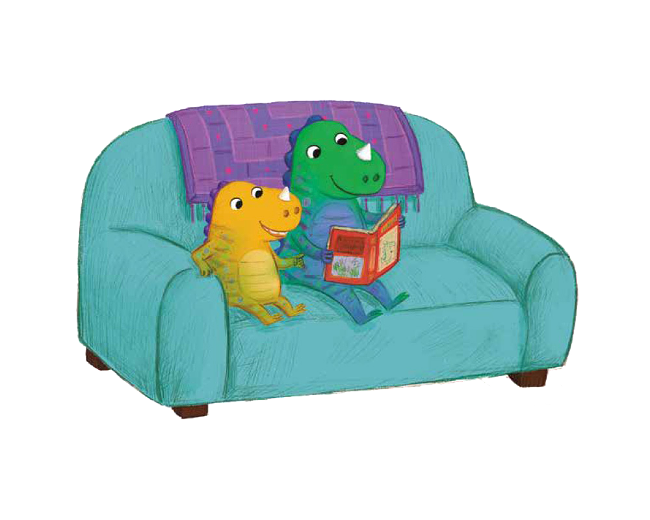 Do you think your experience as a businesswoman and motivational speaker influences your writing?
Absolutely, but the greatest influence of all is being a Mum. I always try and put the reader first and use my own experience to give them the best possible reason to love my stories. It is really important to me that my books resonate with kids, and I love talking about the process of doing that as a motivational speaker for other aspiring authors.
What do you hope children will take away from Dino Love?
I hope that children will feel loved after reading
Dino Love
, because I am sending them love with every word. Even though we might never have met, I hope they know that someone thinks they are brave and special. I hope they understand the power of words and be kind to themselves and each other. I hope they can read my stories and then write their own.
Do you have any routines or rituals whilst you work?

I drink a lot of coffee, listen to music and read really good books to help me get inside the head of my character. I have a desk set up in the corner of my boys playroom and there is a big window so I can see out into my garden. Most of my writing happens in my head as I am daydreaming. The writing bit happens in a flurry, and usually quite late at night once my boys are asleep.
Have you always wanted to write children's books?
I started writing books for children when my oldest son was born. He is turning 21 this year which makes me feel very old. It took me 10 years to get my first book published but I wouldn't change it for the world. I learnt so much and am now able to help others.
What or who is your biggest inspiration?
My 3 boys are my biggest inspiration, and the reason why I have so many wrinkles!
What was your favourite childhood book?
Possum Magic
by Mem Fox and
The Anne of Green Gables
series.
Tell us an interesting fact about yourself!
If I get writers block, I go rollerskating.
You can find Michelle on Facebook, Twitter, Instagram and on her website.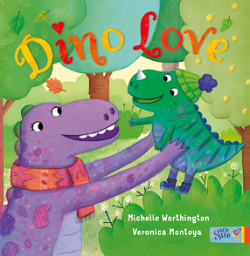 Dino Love
Love is big and small and all kinds of different colours.
Love is doing your best.
Love is never giving up.
Celebrate love in all its forms with a cast of adorable dinosaurs.
Purchase Here
Tags:
children's book
,
dino love
,
dinosaur book
---
Comments (0)
No comments have been submitted yet.
Why not be the first to send us your thoughts
Leave A Comment

Thank you for your comments, they will appear shortly once approved.