How to Illustrate a Brilliant Board Book!
July 23rd, 2021
The super talented illustrator, Natalia Moore, tells us all about how to illustrate a board book!

Read all about the process and see behind-the-scene pictures from the creation of the new title, Let's Go! On a Submarine!

How do you illustrate a brilliant board book?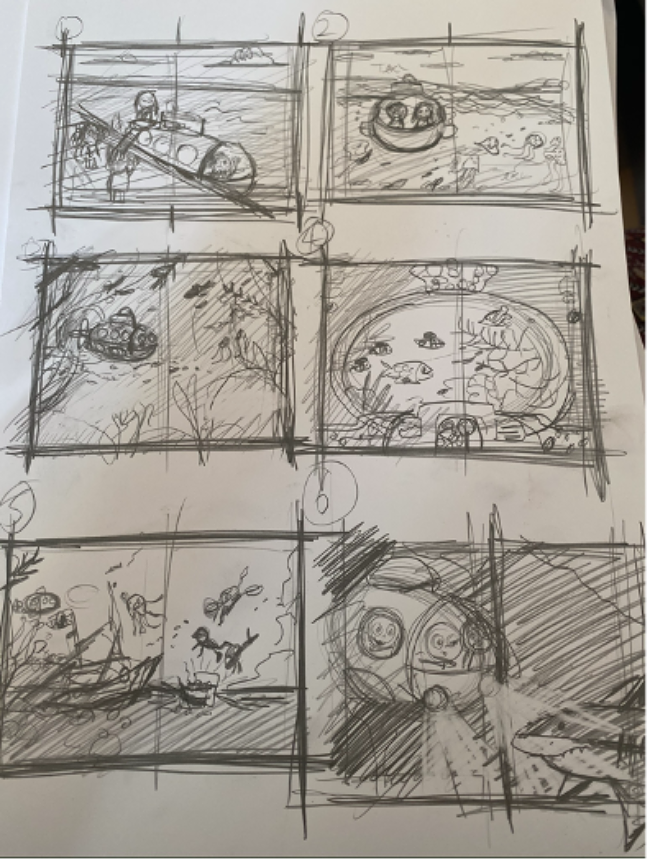 Well the process is quite simple to start with. I roughly sketch out how the book will look. These are called thumbnail images. I map out everything. I can then see how the book will look as a whole. Once I have done this, I send it across to the publisher for approval. Usually the publisher has some comments. I take these comments on board and make the changes needed. The best tip would be to always start with thumbnails, as it gives you the bigger picture and pace of the book.

Once the designer is happy with the thumbnails, I move on to the large-scale rough sketches. I try to show a change of pace and show varied viewpoints. For example a close up on one spread and then zoomed out on the following spread.

I usually have to make some kind of amend after I finish the large scale roughs. I need to make these changes. Once the amends are then approved and I move on to the colour stage! This is a lot of fun. Especially when I get to add texture and lots of colour. This Submarine book was particularly joyful. I love colouring up any undersea scene. I would honestly take inspiration from photographs and videos of sea life, so you can really see how busy and colourful the scenes are.

I love adding texture and little incidental details. Especially in scenes with buttons, gadgets and anything children like to press.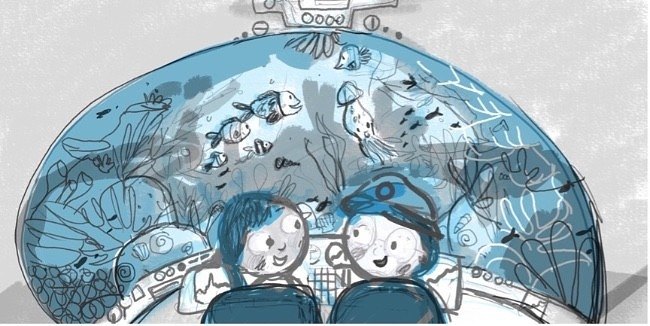 With working with small board books, it is difficult to mange to fit all details in a scene and the text. I found that lightening up the background of where the text is placed really helped.
My best tip for working with board books, is don't be afraid to fit lots of elements in the images. Add fun things for the reader to spot. Make the characters animated and think about how the images will work with the text placements.
I am currently working on a Christmas Book. So I have begun the process of doing the large-scale roughs.
Thank you to the lovely Natalia Moore!You can find Natalia on Facebook, Twitter, Instagram, and on her website.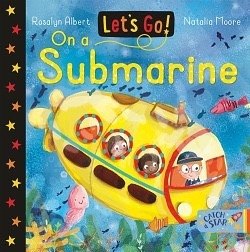 Let's Go! On a Submarine
Let's go on a submarine
And cruise beneath the sea.
Discovering strange creatures
Who swim so fast and free.
Toddlers will enjoy this simple rhyming text with vivid illustrations.
PURCHASE HERE
Tags:
kids books
,
kids how to
,
board book
,
how to
,
illustration
,
illustrator
---
Comments (0)
No comments have been submitted yet.
Why not be the first to send us your thoughts
Leave A Comment


Thank you for your comments, they will appear shortly once approved.