Inside the Illustration of Fearless with Dad with Giuseppe Poli
August 31st, 2021
Get the inside scoop on the illustration process of Fearless with Dad with the super talented Giuseppe Poli!
Fearless with Dad was my second book and I was really excited to work on it. Here's a little bit about how I made the pictures.

Illustrator is a storyteller

The first step for me is to understand what story I'd like to show in the pictures. Being a dad it was a little easier for me. I imagined myself creating these moments for my kids - "How would they be a farmer?" Or "master builder" ?

What feeling do we want to make?

The second step is to make some drawings and just play. Here's a very early sketch. I eventually decided to have cleaner lines and softer, brushy colours.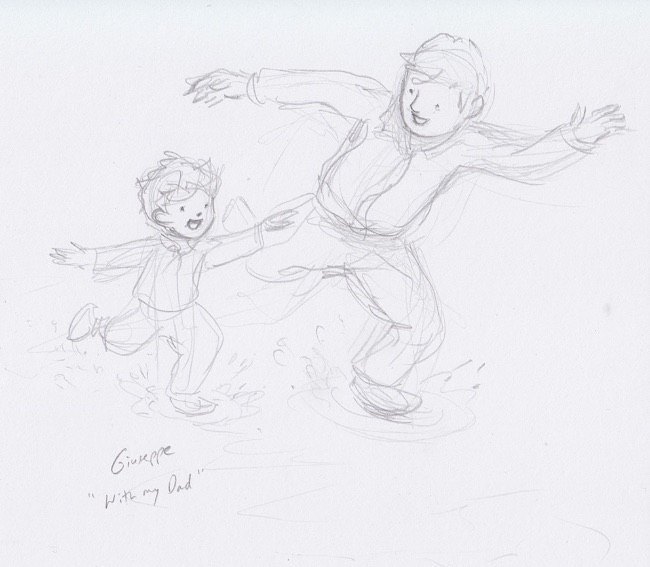 Let's put the drawings in order

Next is to start drawing the storyboard. This essentially is all the pages with the sketches in place, put together so that you can start to experience what the books feels like when you read it. Here's the storyboard page for this scene.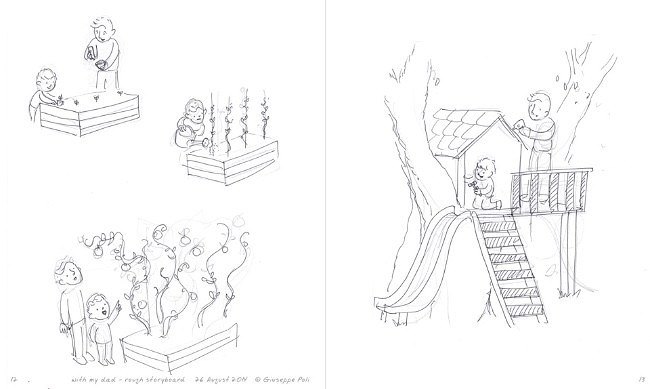 Let's see how it feels with colour

Next I quickly colour the storyboard. I'm wanting to see how the colours or lack of colours on a page make us feel as we read the book. Sometimes you want to slow down. Sometimes you want to make a moment. This spread has both, with the small illustrations slowing the reader and also giving you something different before you get to the big single page for the "master builder". The small pictures make the big picture feel bigger.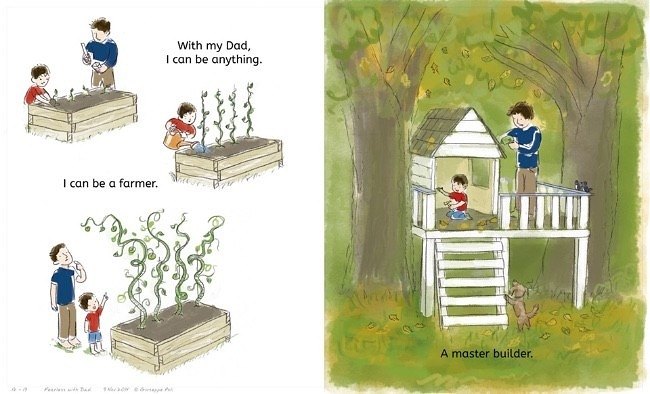 Let's now finish the pictures

For this book, I traced over my storyboard and drew cleaner lines.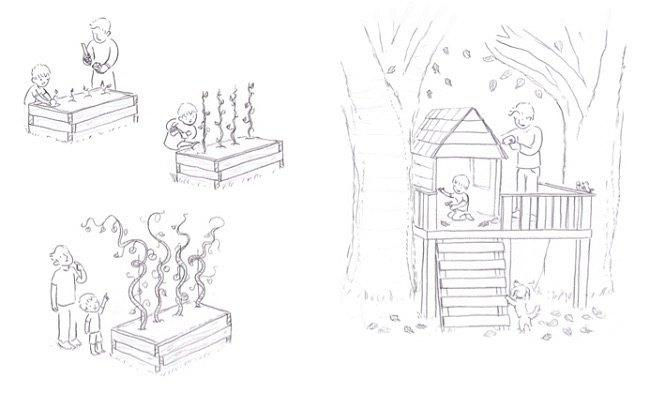 I then scanned those line drawings into the computer and coloured the pictures. Notice how loose the colours are?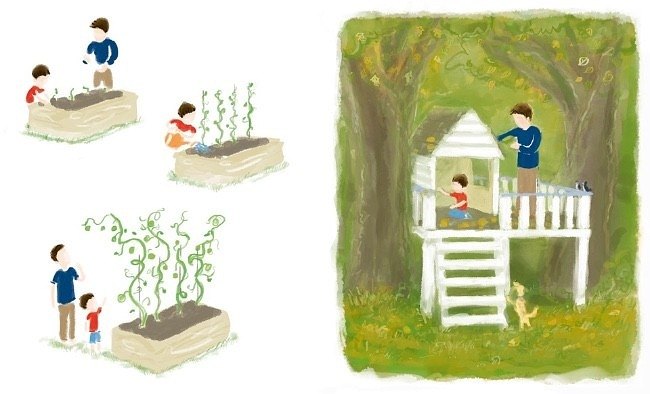 And when you add the lines on top, the image really comes together.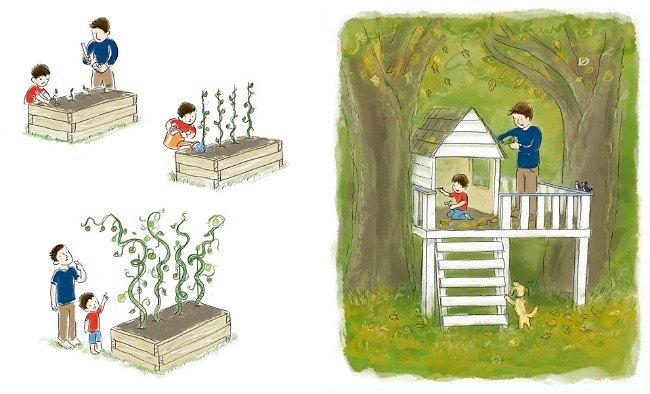 Being fearless
I love this book. Cori created a wonderful story that helps remind us big kids that we can create and share imaginative and wonderful moments with our children. I loved creating a visual story that helps us see that we don't need much, to do just that. Just time together, sharing a moment, being fearless.
Thank you to Giuseppe for putting together this wonderful blog post.You can find Giuseppe on Facebook, Instagram, and on his website.
Grab yourself a copy of
Fearless with Dad
for Father's Day!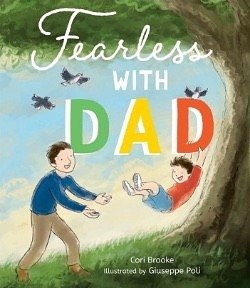 Fearless with Dad
'With my dad, I can do anything...'
A little boy's lovable celebration of the endless possibilities and adventeres he has with his father.
Purchase Here
Tags:
behind the scenes
,
drawing
,
illustration
,
Father's Day
---
Comments (0)
No comments have been submitted yet.
Why not be the first to send us your thoughts
Leave A Comment


Thank you for your comments, they will appear shortly once approved.