Interview with Stef Gemmill
April 6th, 2020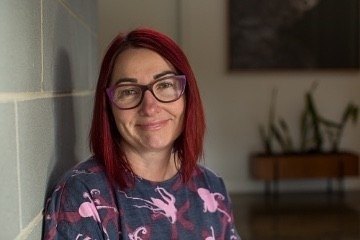 1. Can you tell us what inspired you to write In My Dreams, and what writing it was like?

I was a huge fan of fantasy and science fiction as a child and would lose myself in books and movies, wondering what it would be like to transport myself to these magical places. Worlds where animals talked and children needed to save the world. As an adult, you know that these places live on only in your imagination or your dreams. But as a child, you truly believe in the possibility of climbing inside a wardrobe and popping out into a world ruled by Snow Queens and lions. But sometimes, if you truly believe in something so deeply, it will happen. It is this feeling I wanted to capture.

To write this book, I reflected on my memories of both daytime and bedtime dreams I remember vividly from my childhood. The dragons, candy lands, countries and colours that stood out the most. Others, where dark shadows and forest trolls would whisper to me in the night. And how I would overcome these nightmares. The spreads within the book are scenes woven together to create a rollercoaster adventure through a child's imagination. The illustrations have brought this to life so beautifully.

2. What interests you about dreams as a subject?

I find it interesting how the lines can blur between what is real and what is our imagination. How the two can combine to create dreams that play out like movies in our minds. When we wake up, it can be an exciting or a terrifying feeling. We want to understand what these images mean. Sometimes they have great meaning and we hold onto them forever. We might share them with others, write about them or use them as a seed to create something from. Each dream is unique to us - no one else has the same dream as you. Your imagination is your own and is quite incredible.

3. Is there anything in particular you'd like children to take away from the book?

I'd like children to understand more about their imagination and to welcome the images and visions they may have. That dreams are simply pictures, ideas and feelings that spin around in our mind when we doze or sleep. They will take us on exciting and fun adventures and open our mind up to different possibilities. Dreams can help us escape from problems in our real world. Sometimes we have dreams that take us to places we don't want to go to. But it is OUR imagination. We own it. And all we have to do is wake up, blink our eyes and the nightmares have gone. We have control over them. And we can hold onto our favourite dreams and write stories about them. Like I have done.

What an amazing thing dreams are.

4. What was your reaction when you first saw Tanja's artwork for your story?

It was like Tanja had joined me in a dream in my head. She is an incredibly talented artist who can capture the emotion, smell and tastes of words and sensations a child would want to feel reading about a wild ride in someone's dreams. And in their own dreams. You can smell the darkness at night, feel the splash of jelly puddles and the wind in your face riding on the back of a dragon. The way she has linked elements of the story together, particularly the toys and animals from the boy's bedrooms, is so clever. I love the three mice that pop up in most of the spreads. These small details will delight children and hold their interest as the book is read to them. Children will want to search each page and listen to the words over and over again.

5. What made you decide to make the jump from music journalism to writing for children?

I swapped the music mosh-pit for toys and tantrums some years ago when I had children. I also have a background in Montessori teaching and love having fun with children and helping them learn. They are little sponges and soak up so much information in their individual ways. So originally I was a teacher by day and rock journalist at night. I had the best of both worlds!

When I had my own children to read to, I noticed some similarities between the writing of rock gig reviews and writing of picture books. You have to hold someone's attention and capture the sights, smells and sounds of a story in less than 500 words. And write about characters in trouble. Much like writing about rock stars!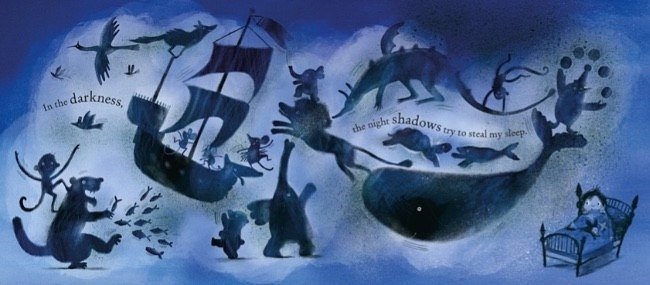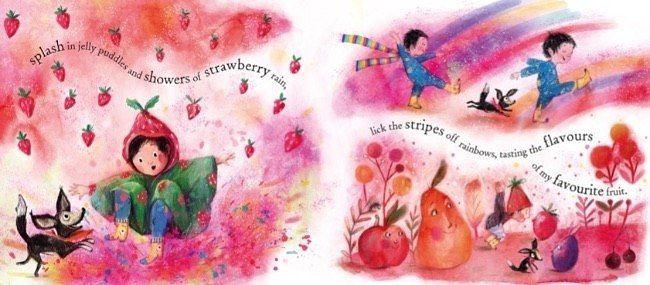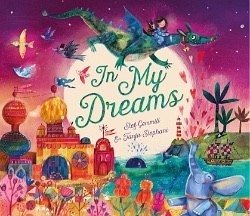 In My Dreams
A child's imagination takes him on a fantastic dream journey as he sleeps at night.
He finds fruit flavoured rainbows, makes mischief with monkeys, flies his dragon to faraway places and chases the night shadows away.
A magical tale to delight all ages.
find out more
---
Comments (1)
Tanaj Stephani
- April 16th, 2020 1:41pm
I would like to say again here, thank you so much for this wonderful story, it was a pleasure for me to illustrate it.
Reply
Leave A Comment


Thank you for your comments, they will appear shortly once approved.