It's Nearly Yoga Day! Illustrator Sheena Dempsey Talks Yoga Babies
June 5th, 2019
To celebrate the International Day of Yoga on 21st June, we spoke to Sheena Dempsey, the illustrator of Yoga Babies by Fearne Cotton. She tells us about how she came to work on the project, her influences, and her life by the sea. Sheena also shares some lovely roughs from the book.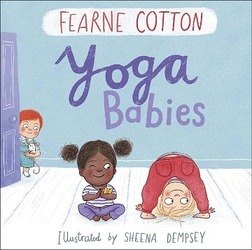 Have you always wanted to illustrate children's books?

I only realised that 'children's book illustrator' was the perfect job for me when I was about 26 years old. I studied Fine Art but in a circuitous way, dropping out and starting over; my heart was never truly in it. A couple of years after finally graduating with a Fine Art degree it began to dawn on me that illustration was something I would be much more suited to, but I didn't have much exposure to it as there were very few courses in Dublin at the time and no MA, or even BA.

There was a short nine week course in Dublin though called Illustration Bootcamp run by a woman called Adrienne Geogheghan that I took and I loved it so much that I applied for an MA in illustration and moved to London in September 2009. That was the start of the journey to becoming a children's book illustrator.
What does a typical day at work look like?

A typical work day might be:

8:45am: Coffee and breakfast, walk my beloved greyhound Sandy on the seafront near my house

9:30am: Emails/admin, usually there are emails from art directors, schools or festivals, my agent or else invoices to do

10:00am: Drawing, either roughs, covers, character designs or final art, whatever is on the drawing board that day

1:00pm: Lunch and quick dog walk

1:30pm: Drawing and maybe more a few emails

6:00pm: Bootcamp exercise class on the seafront near my house

7:00pm: Cook dinner for my partner Mick and I

7:30pm: Hang out with Mick and maybe watch a tv show together

9:00 - 12:00am: More drawing

12:00am: Bed. Read for a bit and zzzz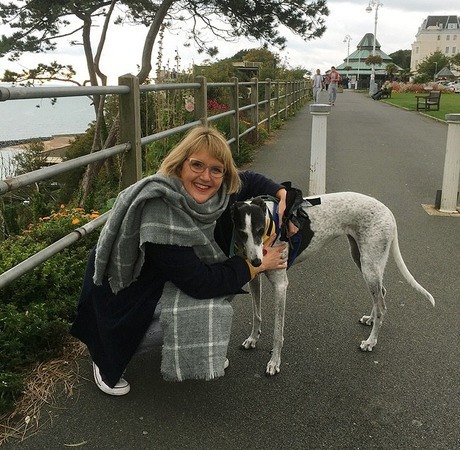 What was the experience of working on Yoga Babies like?

Working on Yoga Babies was a wonderful, exciting and challenging experience.

It all began one day when my agent Felicity called me out of the blue and said "Can you draw some babies doing yoga for a top secret project?" I did, without having read the manuscript and without knowing anything about the real characters, then I sent these samples of baby yogis to Felicity, who sent them to the team at Andersen Press.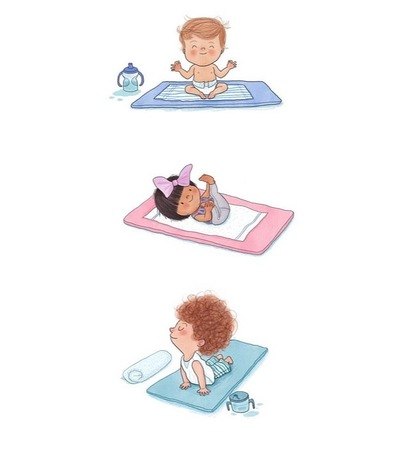 A few days later I heard that the publisher liked the samples and wanted me to draw one of the interior spreads. They wanted to make sure that the illustrations would be the right fit for Fearne's story. After the sample spread was accepted we were on our way.
It was a real challenge to get all the spreads to a high level but I really enjoyed the work, who wouldn't want to draw cute baby yogis all day?

You can see that when I got to know the real characters they were quite different to the ones I drew without having seen the text.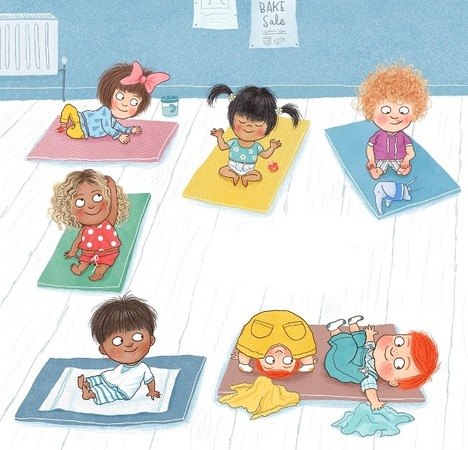 Are there any illustrators or books that have had a particular influence on you?
When I was breaking into illustration I was utterly obsessed with the work of British illustrator David Roberts. His is the king of stylisation and his work is very distinctive and accomplished and is always executed to a very high standard.

I also loved the work of his predecessor Edward Gorey at that time, and I can see a small bit of Gorey's influence in Roberts' early work especially. I loved that Gothic style.

Now there are just so many off-the-scale talented people working in children's books, I adore the work of Sara Ogilvie, Beatrice Alemagna, Jenni Desmond, Alex T Smith, Marta Altes, Isabelle Arsenault, Will Terry, Tor Freeman…I could go on for hours listing more…we are living in a Golden Age of illustration right now.

What do you like to do when you're not illustrating?

When I'm not illustrating I can be found giving my dog cuddles, eating nice food, watching a film, drinking a glass of wine, hanging out with friends, reading a book, running on the seafront or listening to a true crime podcast.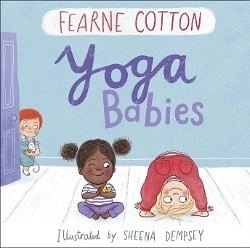 Sheena Dempsey is a children's illustrator and picture book author from Cork. She has illustrated many books including Dave Pigeon written by Swapna Haddow (Faber & Faber, 2016) which was shortlisted for the Sainsbury's Book Award. Sheena now lives in London with her partner, Mick, and her retired racing greyhound, Sandy. She loves to write and draw characters that are bursting with fun, humour and mischief.
BUY THE BOOK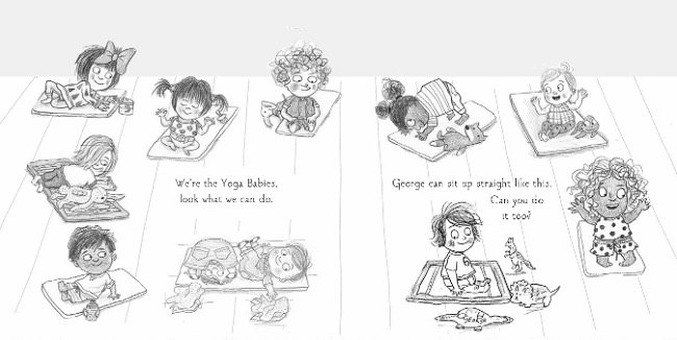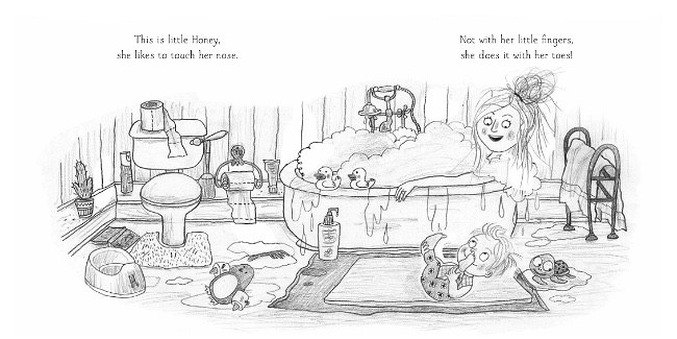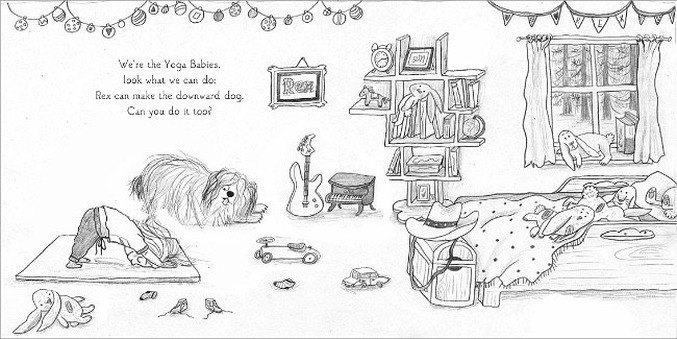 Tags:
yoga day Fearne cotton international day of yoga babies
---
Comments (0)
No comments have been submitted yet.
Why not be the first to send us your thoughts
Leave A Comment


Thank you for your comments, they will appear shortly once approved.