Meet Leigh Hardingham, the author of Three Dancing Frogs
October 12th, 2020
Leigh Hardingham is the author of Three Dancing Frogs, a brand new picture book collaboration with Patrick Shirvington, the artist behind Can You Find Me? and Can You Find 12 Busy Bees? Three Dancing Frogs is a beautiful celebration of musical performance, and it's magical ability to bring us together.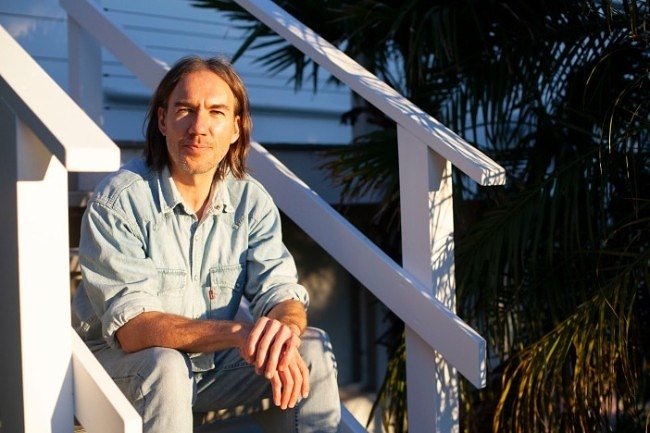 Can you tell us a little about your book, Three Dancing Frogs?

Three Dancing Frogs is a Children's Book that explores the connection between the natural world and our own inner creativity and expression. Set in the Australian Bush, three frogs put on a wonderful ballet concert for all the bush animals. As the ballerinas twirl and spin across the frog pond, musicians who include Fruit Bats, a Wombat and a Spider, amongst others, provide the musical background along with all the natural sounds of the bush. The audience is whisked up in the performance as the drama of the natural setting unfolds and surrounds them.


How was the experience of working on the book?

It was wonderful. The writing process began in a similar fashion to the way I would usually write lyrics for a song. Starting off with a catchy phrase and then bouncing words and rhymes off of each other whilst attempting to incorporate a story. Once I had a handful of Stanza's I really started to lose myself in the drama of the concert. Coming up with little characters for musicians and the audience was a lot of fun. All the time bouncing ideas off Pat (illustrator) and Emma (editor). It was a real collaboration which is my favourite way to work on anything creative. Once the text was looking fairly solid it was wonderful to see Pat's illustrations bring the story to life. The images Pat has created are spectacular. Visually, the book is stunning.


What was it like working with Patrick Shirvington?

Working with Pat is just terrible! I can't stand it. NEVER AGAIN...... No working with Pat is awesome. If I could hang out with Pat every day in his studio and write stories, talk about art, music, the bush, I'd be quite content. Our creative partnership really compliments each other's strengths, weaknesses, humour. We're both passionate about the same things. Family is important to both of us. The arts are essential and of course our connection to the bush is essential. We both share a strong desire to ensure that those that follow us, care for the bush and the environment as deeply as we do.

In writing the book, Pat's imagery really brought the story to life. All the characters have little personalities and the backdrop is just magical. Each time Pat sent me through an image I was blown away. In terms of the text, Pat's input was vital. Those little gems that collaboration can bring to the creative process is the difference between the story being flat or fantastic. The line "three dancing frogs stepping in time, along the trumpeting wonga vine" brings back fond memories of the initial stages of writing. Pat sent me an email and mentioned an idea of having a scrambling Wonga Vine with the flowers that look like trumpets blowing musical notes into the night sky. I instantly wrote that line. I thought it was brilliant.


Does music play a big role in your life?

Music is massive in my family. My Dad has a beautiful voice and can really swing the axe too. All my brothers play Guitar or Bass or Banjo or whatever is lying around really. All my friends play music and are in bands. When the family gets together, Dad generally leads us all in song. We sit around and strum away on whatever is handy for hours. Usually our repertoire is dominated by old songs from the 60's and 70's, Beatles songs mostly. My Dad taught me to play guitar when I was about 10 or 11. The Beach Boys' "Sloop John B" was the first song I learnt. Then a Rolling Stones riff or a Beatles song. My Dad was really the first person to tell me that I should write my own songs. Something I'm very grateful for now.

In the era of COVID-19 the Music has had to be put on hold. My band mates are all down in Melbourne and i'm in NSW so our projects have all stalled for the time being. I keep myself busy writing and I always try to fill the house of an evening with music. My daughters love dancing around the lounge room so I relish the opportunity to put on a Beach Boys record or a Beatles record and let them go berserk. I'm constantly amazed at how a song, even after hearing it thousands of times, can move us. Whether it's uplifting or sad. The emotions music can evoke is incredibly powerful. I'm so grateful to have music in my life, I can't imagine what life would be like without it really. Extremely bland I'd imagine.


What was the most challenging thing about working on the book?

I've enjoyed the whole process really though I suppose the thing I struggled with the most was condensing the story to fit the appropriate number of pages. Some of the drafts had two or three stanzas too many and so I had to work out which bits to take out, which bits to keep. I also had to rewrite the introduction and the ending. I came up with the idea of introducing the book through the perspective of an Owl perched up in a tree hollow looking down on all the comotion below. Then to end the book I went back to the owl, who was quite placid in the beginning, having a great old time and really enjoying himself in the end. Ensuring that those bits remained in the story whilst trimming the lines that were perhaps not as vital to the journey was probably the most challenging part I'd say.


What was the most rewarding thing?

There have been plenty of rewards along the way. Working with Pat has been one. I'd say though that bringing a story to life from an image my daughter saw in one of Pats paintings is pretty special. This whole thing started when Pat sent me three drawings or paintings that he had been working on and just said "see if anything comes to mind". One of the paintings was of three frogs playing in the reeds on a pond. I definitely felt that there was something that we could use for a story from this painting but the idea didn't come straight away. I asked my 3 year old daughter to tell me what she could see in the painting. Straight away, she said "frogs are dancing". The whole idea instantly popped into my head. It would be a story based around a concert. These three frogs would be ballerinas and they would perform for all the bush animals. That initial spark from my little girl was just lovely and then to see how far that little idea has come since, I would say has been the most rewarding part.


Do you have any routines or rituals when you work?

Not really. A lot of procrastinating. A lot of time is spent staring at a blank page. Sometimes I'll sit around and play music for a little while and see if anything comes. If it doesn't I'll switch and try to work on a story. A lot of my ideas for children's stories are hashed out whilst putting my 3 year old daughter to bed. Each night I read her 3 books and tell her a story. Most nights I make up the story on the spot. I can tell if I've landed on a good one or not because as soon as i say "the end" she says "again". If the story is no good, she falls asleep. It works well.


Have you always wanted to write children's books?

No this is definitely something that i've fallen into. I'm not sure i would have ever considered writing children's books had I not met Pat. I don't really think of myself as a writer so to speak. My style is more like song or verse. I remember enjoying writing and making up stories when I was at school but I never really thought anything of it beyond that. I'm certainly enjoying it now and hope to continue working with Pat for a while to come yet.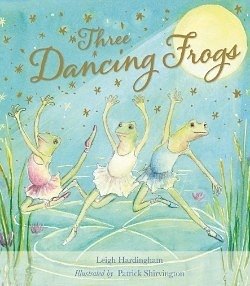 Get lost in a mesmerising bushland performance.
This dramatic ballet is sure to be met with thunderous applause.
Pre order Now
---
Comments (0)
No comments have been submitted yet.
Why not be the first to send us your thoughts
Leave A Comment


Thank you for your comments, they will appear shortly once approved.