Meet Veronica Montoya, the illustrator behind Dino Love
November 25th, 2020
Veronica is an artist and illustrator based in a small beach village near Alicante, Spain. She studied Fine Arts at UPV in Valencia. Her main influences come through books, classic tales, nature, and daily life. Dino Love is her first book with New Frontier.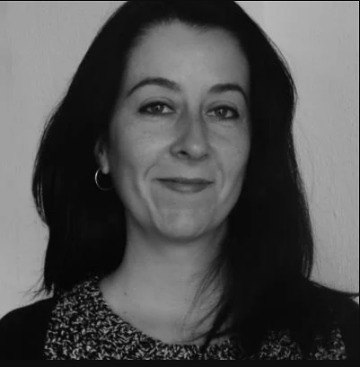 How was your experience working on Dino Love?

Illustrating Dino Love was a fun experience! Thankfully New Frontier trusted me, and I had full of freedom to develop my own personal style in this lovely story.

Also, I worked closely with the Art Designer, Verity, whose feedback helped me a lot in developing the original sketches of the characters to the final illustrations. It was a great process.


What was the most challenging thing about working on the book?

The whole creative process of reading and understanding the sense of the story, as well making something that is of your own personal voice, is always a challenge for me.

To develop the final style, thinking how I was going to go about it. Knowing that I was going to contribute my images to history, and bring these cute characters to life, was a big challenge for me.


What was the most enjoyable thing?

The most enjoyable thing was the most challenging at the same time! It was when I read the text and, in my head, different ways of capturing the story arose.

It was this exciting moment just before starting to draw, thinking about the infinite possibilities.

Also, when the illustrations take shape with the different textures. It is a laborious process, but at the same time is creative and fun.


Who are your greatest inspirations when it comes to your artwork?

I admire many illustrators both new and old. I don't know to what extent they inspire my work but there are some that I really love like Shaun Tan, Jimmi Liao, Beatrice Alemagna, Timothy Basil Ering, Gyo Fujisawa, Carson Ellis, Joao Vaz de Carvalho, etc. And old illustrators such as Roc Riera, Maurice Sendak, Mary Blair, Alice & Martin Provensen, Edward Gorey, and many more.


Do you have any rituals or routines when you work?

Every morning I go for a walk dog on the beach or in the pine forest. I love to take long walks before drawing in my studio and it gives me a lot of positive energy.

When I work I listen to music…blues, jazz, rock...



What do you like to do when you're not working?

When I am not working, I love going out for a walk in the countryside with my boyfriend. I also like going for a drink, a coffee, a tea on a terrace, a sunbathe… I like to read novels, comics, and I love to listen to music.


When did you decide you wanted to illustrate children's books?

I always wanted to be a painter but in my last year of Fine Arts, I made engraving my specialty. My final degree project was an artist's book with engravings in which I narrated a story. It was at this moment when I knew that I wanted to tell stories with my drawings.


What's something not many people know about you?

Almost nobody knows that I've had a phobia of crocodiles since I was a child :)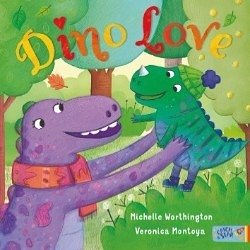 Love is big and small and all kinds of different colours.
Love is doing your best.
Love is never giving up.
Celebrate love in all its forms with a cast of adorable dinosaurs.
order the book
---
Comments (0)
No comments have been submitted yet.
Why not be the first to send us your thoughts
Leave A Comment


Thank you for your comments, they will appear shortly once approved.