Penny Harrison on her latest title Emily Green's Garden
November 7th, 2018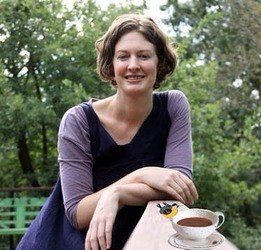 Meet Penny Harrison, author of Emily Green's Garden
I grew up on a cattle farm in NSW, during one of the worst droughts in Australian history. We had no garden and green was a colour I saw only in storybooks. It didn't take long for me to become enthralled with the lush and magical worlds portrayed in books such as The Secret Garden (Frances Hodgson Burnett) and Anne of Green Gables (LM Montgomery). I have been obsessed with gardening and greenery ever since.
The world of Emily Green comes from my work as a lifestyle journalist and garden writer. I found myself visiting many beautiful houses with small gardens that had been heavily landscaped and manicured, leaving little scope for creative and messy play.
Then, one day, I read an article about a little street in inner-city Sydney. The tiny houses on this street, built in the 1800s, are devoid of front and back yards. In the 1980s, however, one resident took her gardening to the street. Now, McElhone Place, in Surry Hills, is lined entirely with pot plants, while green foliage climbs up the front walls of the houses. It has become a little oasis in the city and brought the residents together.
I wanted to write a picture book capturing the sense of wonder and community that gardening can inspire. The charac
ter of Emily Green is based on my daughter, Olive, who spends most of her time in the garden, or attempting to bring the garden inside. Like Emily, she definitely has some wild ideas and has created a terrarium in my best glass salad bowl, turned my pot plants into fairy schools, and planted seeds in my teapots.
If you've got a budding gardener at home, here are some ideas for them to try:
Plant seeds in an egg carton or old toilet rolls.
Visit an op-shop for a vintage teacup and plant a succulent or African violet for your windowsill.
Start a herb garden in a sunny spot on the kitchen bench, using recycled tin cans or juice boxes.
Use a shallow tray to sow some grass seed and then create your own fairy garden with pebble paths, twig houses and a little pond.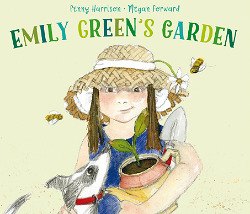 Emily Green's Garden
AUTHOR: Penny HarrisonILLUSTRATOR: Megan Forward
BUY THE BOOK
---
Comments (0)
No comments have been submitted yet.
Why not be the first to send us your thoughts
Leave A Comment


Thank you for your comments, they will appear shortly once approved.