Q&A with Mike Dumbleton on Dandy and Dazza
April 20th, 2021
Hear all about Mike Dumbleton's new picture book, Dandy and Dazza!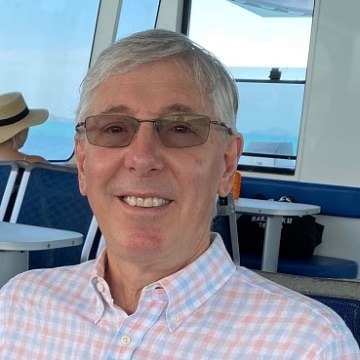 Where did the inspiration for Dandy and Dazza come from?
I simply wanted to write a picture book about dogs. Then I thought of the names and the names gave me two very different characters.
Dandy
just had to be posh and
Dazza
could only be
a rough and tumble mongrel
!
In the great debate, dogs vs cats – are dogs your winners?
I think dogs are the winners. They have so much personality and can be very loyal. But I've also seen some very cute cats.
What do you prefer, a Dandy or a Dazza?
I think Dazza's got my vote. He's all energy and fun, with lots of 'go crazy' in him!
Have you always wanted to be a children's author? When did you start writing?
No, I just wanted to play sport when I was younger. Then, when I did think about being a children's author, I was too busy working, still playing sport, and bringing up a family. I finally started writing when my children were teenagers.
Who was your biggest inspiration to become a writer?
Easy. My grandfather. He was a local village poet in Oxfordshire, England and I loved hearing him recite his poems. Listening to him also made me want to write.
How long did it take you to write Dandy and Dazza?
It took about six months to get it right, but that's not writing all the time. I often put a manuscript away for a while. By doing that, I get a fresh look at it and see words and phrases that can be improved.
What were your favourite childhood books?
I loved reading series books such as
The Famous Five
,
The Secret Seven
and
Biggles
.
Do you have any writing rituals?
I like to do some writing early in the day before my head fills with other things. But I try to avoid rituals because I've often been short of time and needed to be able to write at any time in any place, at short notice.
What do you like to get up to when you aren't writing?
I love reading, trying to keep fit, watching most sports, travel and meeting young readers in school visits.
Tell us an interesting fact about yourself!
I can smile and whistle at the same time. Interesting? Possibly. Useful? Not in the least!
A big thank you to Mike for answering our questions!
You can find Mike on
Facebook
and on his
website
.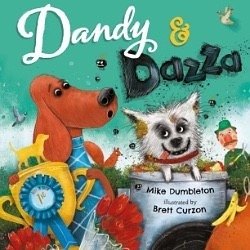 Dandy and Dazza
Dandy and Dazza are different in so many ways. Dandy is a best in show sort of hound. Dazza is a rough and tumble sort of mongrel. Can these very different dogs ever be friends?
Purchase Here
---
Comments (0)
No comments have been submitted yet.
Why not be the first to send us your thoughts
Leave A Comment


Thank you for your comments, they will appear shortly once approved.