Tania McCartney on writing for the Aussie Heroes series
October 28th, 2013
Tania McCartney is the author of Caroline Chisholm: The Emigrant's Friend. It is the fifth book in the Aussie Heroes series.
What drew you to the Aussie Heroes series?
I had read the first three books in the series and loved them. I also loved the concept of highlighting Australian 'heroes' and presenting them in a way that's accessible to younger readers. History can be so overwhelming, and a lot of it is inappropriate for young children, so writing it in a format that works can be challenging. I really appreciate the fact that the Aussie Heroes series presents biographical stories in an accessible way.
Why Caroline Chisholm?
I knew so little about her. What I did know was impressive, but I wanted to know more. I'm also fascinated with the way our sense of community is depleting, despite the world becoming a global 'village', and I wanted to explore a woman of philanthropic character, who based her life and career on bringing people together. Caroline knew the importance of family and support, and I think learning about her life and her belief in strong community ties, will truly inspire young readers
Did you need to do much research for your book?
Many people think an 8,000 word novel needs scant research—just the 'basics'—but that's far from the truth. I fully and broadly researched Caroline and her life. I knew it was imperative in order to get the entire story, but I also needed to get to 'know' her. I needed to discover her voice, her heart, her mind. Knowing your character brings such depth and authenticity. Children aren't immune to depth and authenticity.
How long did it take you to write Caroline's story?
It was around four months of both full and part time work, plus editing time.
What do you hope children take away from Caroline Chisholm?
I hope they learn how important it is to care for others, to provide support and kindness. I hope they learn that, despite the enormous difficulties so many went through during our country's past, one person
can
make a difference. Caroline changed countless lives via the simple act of reaching out. If this inspires even one child, I'll know this book has hit its mark.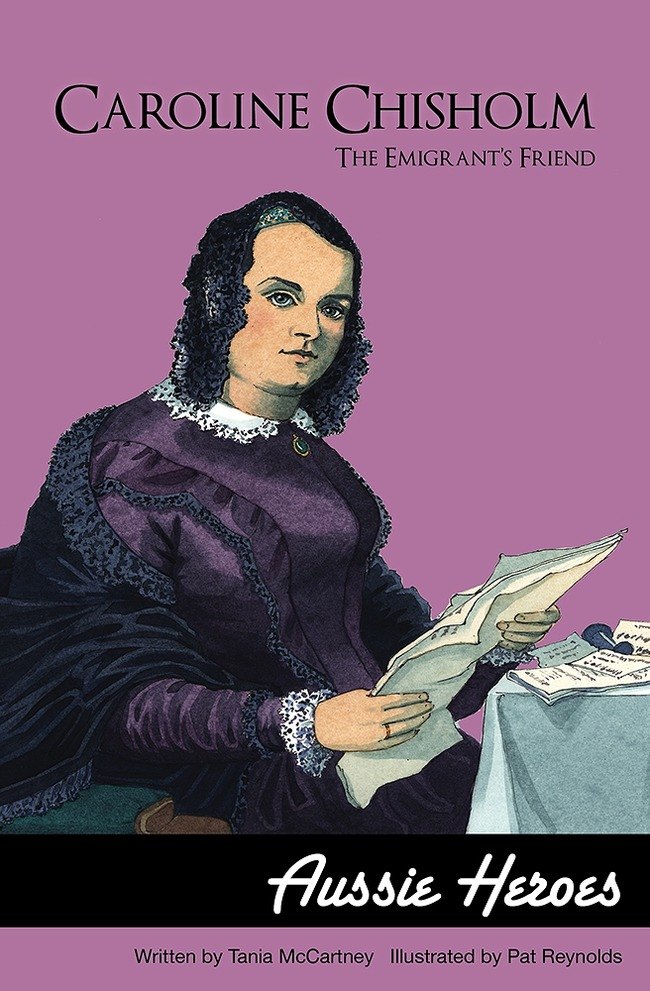 Caroline Chisholm
is out now. Teaching notes can be downloaded
here.
---
Comments (0)
No comments have been submitted yet.
Why not be the first to send us your thoughts
Leave A Comment


Thank you for your comments, they will appear shortly once approved.