Ten Questions for Ten Little Yoga Frogs with Hilary Robinson
February 9th, 2021
Author Hilary Robinson answers ten questions, all about her new title, Ten Little Yoga Frogs which is available for pre-order now.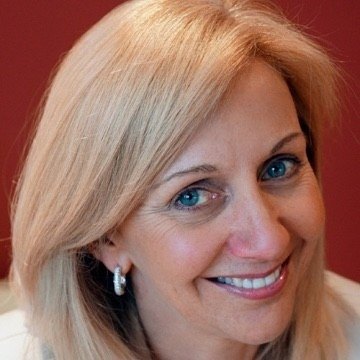 Tell us all about Ten Little Yoga Frogs!

Ten Little Yoga Frogs is a, colourful, fun and uplifting story about an army of friendly frogs who delight in the physical and mental health benefits of Yoga. The beautiful scenery, created by illustrator Mandy Stanley, provides relaxing backdrops to their sessions and, while discovered the meditative powers of yoga, children learn to count too!


Where did you get the inspiration for Ten Little Yoga Frogs?

My local gift shop was selling a range of ceramic yoga frogs. They were also selling picture books. When I asked about the picture books they said they were only selling them if they were linked to the merchandise. I asked if they had any books about yoga frogs and they said no! So off I went. I rang Mandy Stanley – it was a warm summer afternoon and my family were barbecuing, and by the pond – low and behold were frogs. All the elements fell together and the inspiration was born!


You have also written the Gregory Goose series; how did the creation of Ten Little Yoga Frogs differ?

In some ways there are parallels, in other ways they are entirely different. The parallels are in the dramatic scenery on each spread which gives the reader an opportunity to explore different habitats. The difference is that Ten Little Yoga Frogs is a counting and activity book – where as Gregory Goose is on the Loose is a Search and Find book. Children are encouraged to search for the gregarious goose amongst the delightful illustrations. I am sure though that Gregory Goose might like to turn up to a Yoga session!


Ten Little Yoga Frogs is, of course, all about yoga! Do you have a passion for yoga yourself?

I do enjoy the merits of yoga. It is a gentle exercise and mind enhancing activity which has grown in popularity in recent years. I am looking forward to yoga breaks abroad when the Lockdown is eased and it is lovely to see so many online yoga sessions in which families are encouraged to take part.


How long did it take you to write Ten Little Yoga Frogs?

As with all my stories, the writing does not take as long as the thinking. There is much tweaking and editing and adapting after the general framework is worked out. It is impossible to condense it into days or even hours – but I would say the writing takes the form of 'pockets of time' taken over several weeks. Reflection is a key part of the way I write so I may well leave a story for a few days before I return to it.


What do you like to get up to in your spare time?

Apart from yoga I enjoy playing tennis, skiing, walking and spending time with my family.


What is the most rewarding thing about writing children's books?

The most rewarding aspect about writing children's books is the feedback – receiving emails and letters from readers, reading reviews and finding out that my stories have engaged readers who might, at some time, be reluctant to read. I started writing when my daughter was two and had a fear of spiders. I couldn't find a book about a friendly spider and so I wrote one. She is now grown up, and a teacher, and I find that children of the children who read my books are enjoying them too. That is hugely rewarding for a writer!


Do you find your journalistic writing helps or hinders your children's book writing?

All writing is practice whether it's journalistic writing, script writing for radio and television, or writing for features or books. Styles vary according to the reading audience and according to what I am writing about so I would say that, as with any skill practice is key – and if I played my piano as much as I write then I would be a much better player!


What was your favourite childhood book?

My favourite children's book was The Cat In The Hat. I was brought up during the civil war in Nigeria and this book, unknown in England then, was given to us by an American family. I thought, even then, how brilliant it was – the simple vocabulary yet the imaginative realm was genius. It helped me understand that order and chaos were part of life and that order would resume. Living in chaotic times I always had hope that things would become normal again. They did.


Tell us an interesting fact about yourself!

I mentioned that we were living in Nigeria during the civil war. That was during the 1960s and our nanny, Grace, who was Nigerian, had been badly hurt on her way back from church. To keep her safe my parents decided to hide her in our house. This was a dangerous time and I am sure they were worried that she might be discovered. After a few weeks Grace took the train home to her family in another part of Nigeria. My parents were brave and courageous to do that. I was one of four young daughters and our lives were put at risk but my parents showed that common humanity should always prevail. I try and live my life today in the way they demonstrated back then.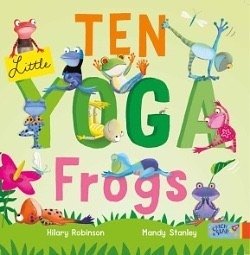 Ten Little Yoga Frogs
Yoga Frogs love to have fun trying all the different yoga poses. Can you count the different yoga frogs, and try out all the yoga poses?
Order Here
Tags:
children's book
---
Comments (0)
No comments have been submitted yet.
Why not be the first to send us your thoughts
Leave A Comment

Thank you for your comments, they will appear shortly once approved.